A Beautiful Lavender Farm In Michigan, Cherry Point Farm & Market Is Serene And Stunning
Ah, lavender. There's no scent quite as soothing or flower quite as beautiful. With its soft purple hues and calming aroma, you'd be hard-pressed to think of a better plant to be surrounded by. Luckily for Michiganders, our state houses a mesmerizing lavender farm that will amaze and soothe you all at once. This spring, make sure to check out this stunning lavender farm in Michigan and come home with a few fresh bundles of this scintillating flower.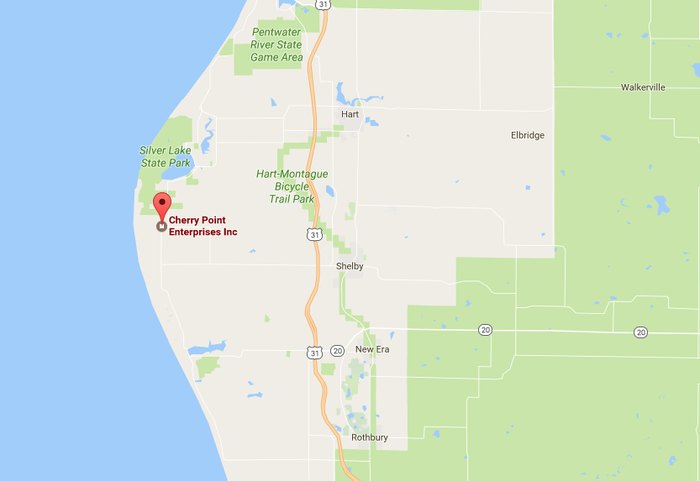 Have you ever visited this massive lavender farm in Michigan before? Make sure to sound off in the comments section about your experience.
For more information about Cherry Point Farms and their breathtaking lavender labyrinth, click here.
OnlyInYourState may earn compensation through affiliate links in this article.
Address: 9600 W Buchanan Rd, Shelby, MI 49455, USA
Lavender Farm In Michigan
May 02, 2020
Are there any other flower farms in Michigan that you can visit?
Outside of visiting Cherry Point Farm & Market for their flowers, there are other flower farms in Michigan that are worthy of exploration, too. It's important to stay in-the-know in terms of when flowers bloom so that you don't miss out on the experience altogether. Michigan Flower Farm, for example, has over 300 different varieties of flowers to check out, many of which you can enjoy year-round. Meanwhile, Three Acre Farm has a wide selection of U-Pick flowers in their garden during seasonal events only!
Can I take a farm tour in Michigan?
If you're looking for a relaxed experience and laid back way to spend a weekend, we recommend a plethora of farms to visit in Michigan. Whether you're taking a dairy farm tour at Shuler Farms or a walking tour of the Pond Hill Farm, you'll be able to see how much of the agriculture in Michigan thrives. If you want an in-depth look at Country Dairy, then check out what their family-friendly farm tour entails!
What are the most beautiful places to visit in Michigan during spring?
When you're looking for the right way to spend time in Michigan during the spring, it's hard to just settle on one place in particular. There are so many beautiful places to visit in Michigan, you'll have your pick over where to start. In fact, you can make an entire bucket list out of the beautiful places in Michigan that come to life during the springtime. If you want to check out a list then we recommend these 12 unimaginably beautiful spots in Michigan to start.