Now You Can Own One Of Michigan's Most Disturbing Places… If You Dare
OK, so most of us, when we're looking to buy a piece of real estate, are on the hunt for our own little piece of paradise. Then again, there are others who prefer something that better suits their darker disposition.
If you consider yourself someone who fits the latter description, have we got a deal for you. The tiny community of Hell, Mich. is on the market. That's right, for just $900,000, you can own the tiny Putnam Township hamlet, about 15 miles south of Howell, plus the rights to the merchandise and Hell-themed logos, the Livingston Daily reports.
This hellish community, first settled in 1838, was no more than a mill and general store along Hell Creek. Story has it, founder George Reeves was in the habit of paying farmers with homemade whiskey, thus giving the farmers' wives concern that their husbands were going to Hell during harvest time.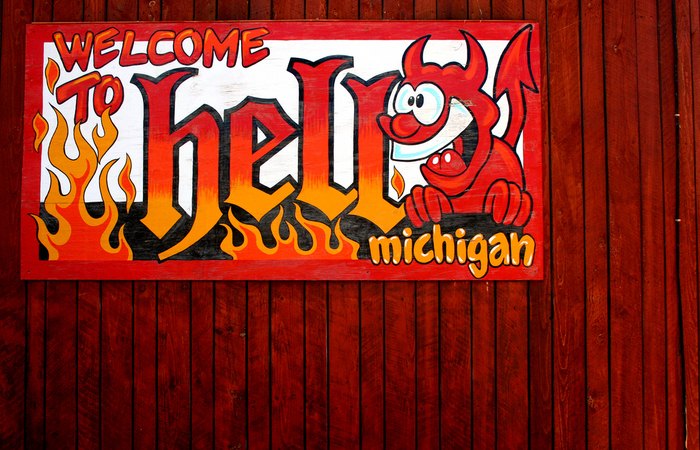 According to the Livingston Daily, Hell went on the market a year ago, and a group of Detroit-based artists who called themselves Damned were interested in purchasing it for $999,666. Alas, their devilish pursuit floundered and the tiny town has remained listed, though at a reduced price.
Tell us, would you ever invest in such a disturbing place?
OnlyInYourState may earn compensation through affiliate links in this article.