Metro Detroit Is Home To The Country's Most Underrated Snow Tubing Park And You'll Want To Visit
Do you love to get out and explore the winter weather in Detroit and its neighboring areas? As colder temperatures arrive here in the Motor City, many of us find ourselves planning for all sorts of outdoor adventures in the snow. While we've previously covered some of the best sledding hills in Detroit, many adrenaline-seeking locals prefer snow tubing when chilly temps make an appearance. There's one utterly underrated spot within driving distance of the Motor City that visitors of all ages will absolutely adore, and we think it's home to the very best snow tubing in Detroit and its surrounding region.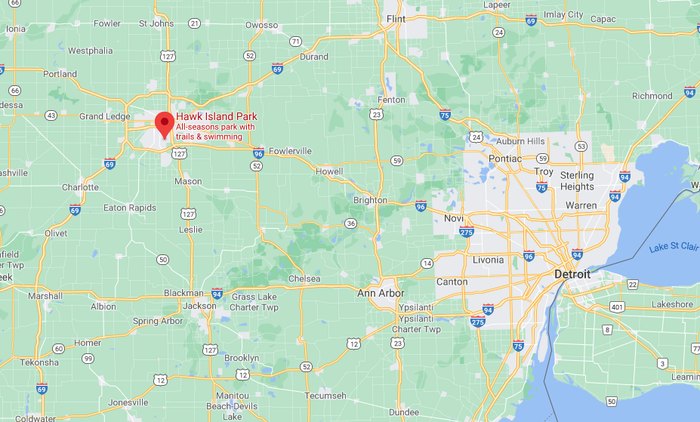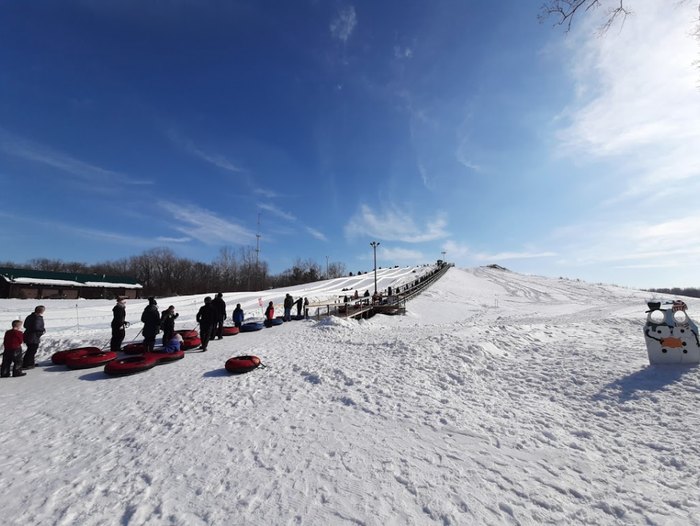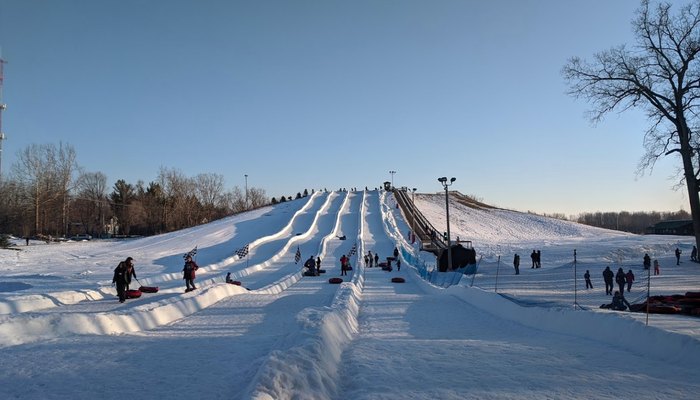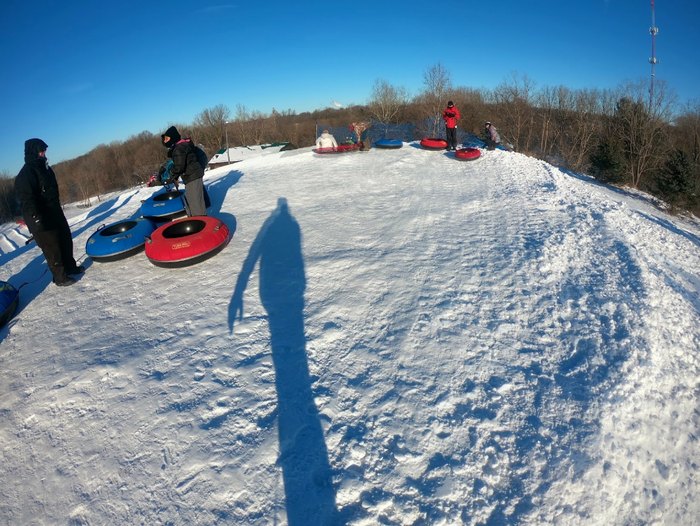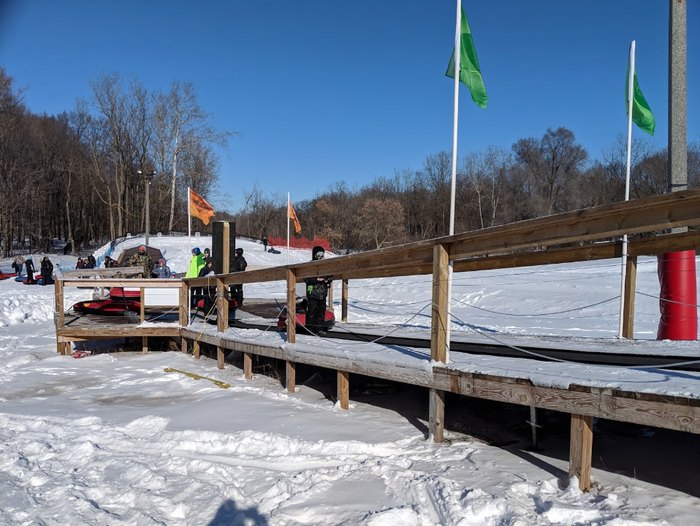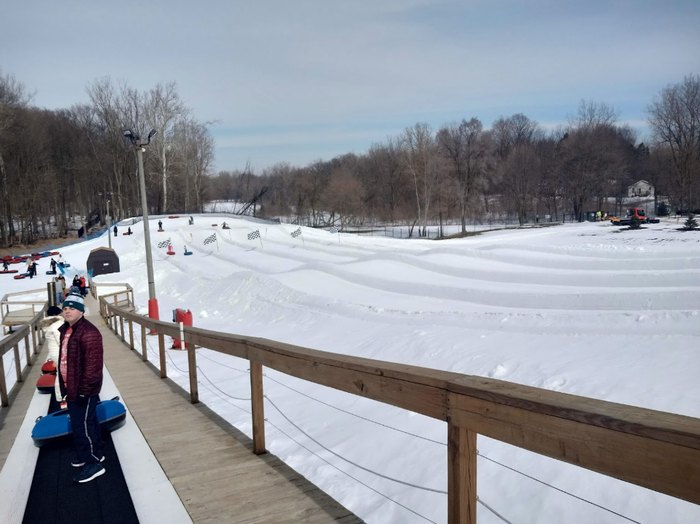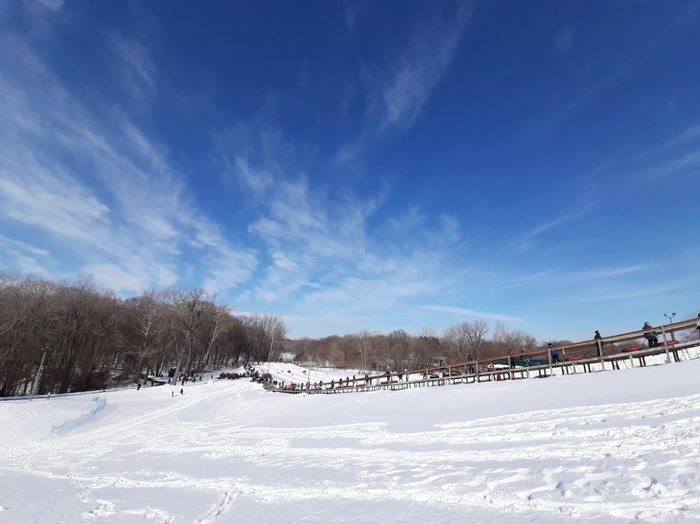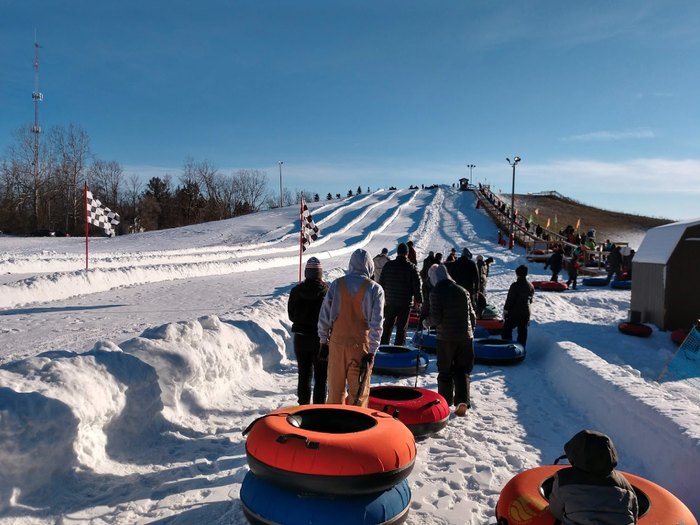 To learn more about Hawk Island Park, including rates and hours of operation, click here. Have you and your loved ones made memories while snow tubing in Detroit during previous family adventures? Share your experiences with us by leaving a Facebook comment or recommend other favorite tubing hills in Detroit by filling out our nomination form here.
While there might not be any ski resorts in Detroit, there's still plenty of outdoor adventure to be discovered. When you're feeling eager to explore, be sure to check out this well-hidden park in Detroit.
Address: Hawk Island Park, 1601 E Cavanaugh Rd, Lansing, MI 48910, USA
OnlyInYourState may earn compensation through affiliate links in this article.
Snow Tubing In Detroit
January 24, 2022
Are there any other family-friendly winter activities in Detroit?
While we're certainly partial to snow tubing, we know that this is just one of countless fun ways to experience winter in Detroit and Metro Detroit as a whole. Other seasonal outings include ice skating at Campus Martius Park in the heart of the city, making a memorable visit to the Detroit Institute of Arts, and even doing a bit of sledding in Detroit proper at Balduck Park. No matter how you choose to spend your winter here in the Motor City, you'll undoubtedly find something to appreciate.
Are there any places to enjoy winter hiking in Detroit?
If you love to stroll during the snowy months, you're in luck: there are plenty of great winter hiking trails in Detroit and its neighboring communities. When you're ready to get outside, your first step should be to bundle up, as temperatures are certainly not forgiving in Detroit during the wintertime. Next, check out a destination like Nichols Arboretum in Ann Arbor or Stony Creek Metropark in Shelby Township. For a closer-to-home option, we simply adore the Detroit RiverWalk, which provides gorgeous bankside views. If you're craving an outdoor adventure, read about some of our other top choices for winter hikes in Detroit. 
Have there been any famous snowstorms in Detroit?
It's no secret that the Motor City has experienced plenty of inclement weather throughout the generations, including plenty of snowstorms. One of the most intense winter storms happened all the way back in 1886, when a terrifying blizzard struck the city with full force. Bizarrely enough, the blizzard took place in April and was accompanied by wind gusts of up to 30 miles per hour. Talk about a winter whopper!
Address: Hawk Island Park, 1601 E Cavanaugh Rd, Lansing, MI 48910, USA
OnlyInYourState may earn compensation through affiliate links in this article.