Posted in Detroit
February 20, 2019
The Three-Story Thrift Shop Near Detroit That's Almost Too Good To Be True
When you're in the mood for a bit of treasure-hunting, nothing beats a fantastic thrift shop. After all, these destinations are often overflowing with unique finds, quirky items, and all sorts of vintage delights. The next time you're craving a full day of thrifting, make your way to this one-of-a-kind spot near the Motor City. There's no telling what you'll find inside.
Editor's Note: After 60 years of business, The Treasure Mart permanently closed its doors in July of 2020.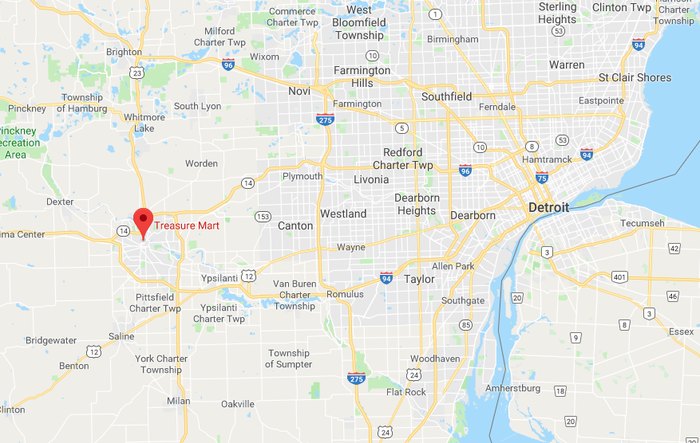 For more information about this gem of a thrift shop in Ann Arbor, click here. Have you picked up any unique finds at this locale in years past? Share your experiences in the comments below!