9 Things No One Tells You About Surviving A Detroit Winter
Wintertime is here in the Motor City, and that means we Detroiters are preparing to hunker down for another long few months of snow, frigid temperatures, and travel delays. While it's easy to make assumptions about what winter means for residents of Detroit, there are a few facts you should keep in mind as you walk through another wintry wonderland here in our beloved city. We've compiled a list of nine things that no one tells you about making it through winter in Detroit. If you are new to Detroit winters this might help.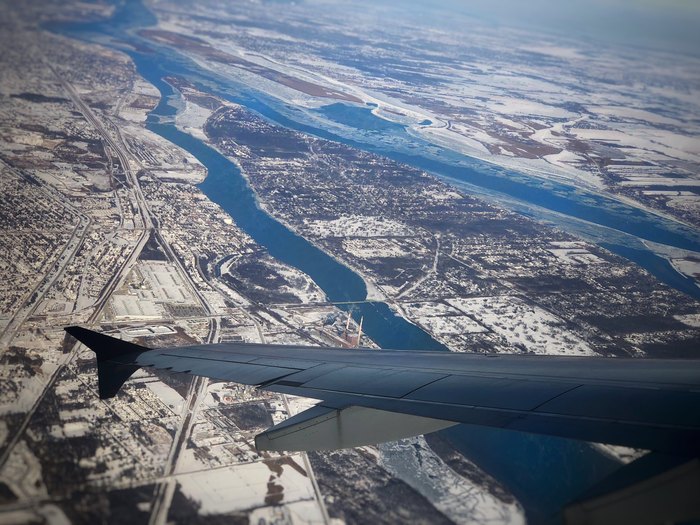 Detroit winters aren't for the faint of heart. Do you have any other tips for surviving the winter months here in Detroit? Do any of our list items resonate with you in a particularly strong way? Be sure to share your thoughts and previous wintertime experiences with us in the comment section!
Looking for new ways to warm up this winter? Check out these nine cozy towns near Detroit.
OnlyInYourState may earn compensation through affiliate links in this article.
More to Explore
How bad are Detroit winters?
How cold is Detroit in the winter?
Detroit may not be the coldest city in the US, but the combination of low temps, strong winds, heavy snow, and freezing rain can make even the toughest winter enthusiast pack on as many layers as they can. Detroit typically has about three months of particularly cold weather: December, January, and February with highs in the upper 20s to the mid-30s and lows in the upper teens to mid-20s.
What's the coldest month in Detroit Michigan?
The coldest month in Detroit, Michigan is January. Average overnight temperatures get down to around 17 degrees Fahrenheit. But that's only the average. Detroit sees at least 16 nights a year drop to 10 degrees or below. Throw in the blustery winds and Detroit can be a pretty tough place to keep warm.
How much snow does Detroit average?
In a typical winter Detroit will average 36-44 inches of snow, which is fairly low compared to other parts of Michigan that see in excess of 150 inches a year. Michigan's heaviest snowfall city is Dodgeville, MI which averages a whopping 179.98 inches a year. In comparison, there are 873 cities in Michigan with more snow than in Detroit. Detroit's worst blizzard was in 1886 with 19.5 inches in one day.
What are the most inches of snow ever recorded in Michigan?
The most snow recorded in Michigan's wintery history fell over 1978 and 1979. That season the state was trounced with 355.9 inches of snow. 1978 was also Michigan's worst blizzard on record as well. The storm began on January 25 and didn't end until January 27. Up to 52 inches of snow fell across Michigan from January 25 to Jan. 29.
Related Articles
Featured Addresses