7 Sleepy Small Towns Around Detroit Where Things Never Seem To Change
City life is full of fun and excitement, whether you're a fan of great food, world-class entertainment, historic destinations, or some combination of these. While there's plenty to be said for big-city excursions, we're firm believers in the power of a small-town adventure. When you're looking for a slower-paced outing among welcoming and timeless surroundings, read about these seven sleepy small towns near Detroit.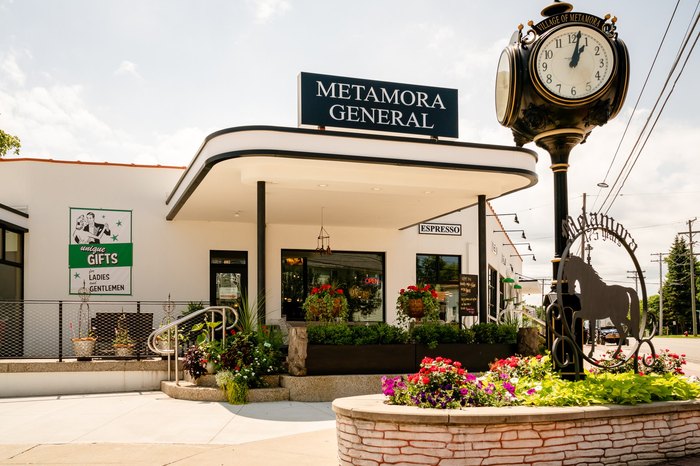 Have you visited any of these sleepy small towns near Detroit? What are some of your favorite memories or attractions from these special destinations? We always love to hear from our readers, so drop us a line in the Facebook comments to share your thoughts. Or, if we've neglected to include one of your favorite Metro Detroit communities, let us know by completing our official nomination form.
If you're searching for even more fun, read about eight of the very best places to explore in Detroit.
OnlyInYourState may earn compensation through affiliate links in this article. As an Amazon Associate, we earn from qualifying purchases.
More to Explore
small towns near detroit
What are some other charming small towns near Detroit?
There are some small towns just outside of Detroit that feel entire worlds away from Motor City. Birmingham is often touted as the best small town near Detroit, and indeed, it does feel like a place straight out of a Hallmark movie! You might have passed through Birmingham on previous out-of-town excursions, but we think this unique community is worth a second look. Whether you're keen on shopping, dining, history, or something in between, you're in luck. In fact, Birmingham offers a variety of special touches that make it feel whimsical in every season – like something from a fairy tale. Kick off your adventure by strolling through the town's beautifully maintained and very walkable downtown area.
Another beguiling little locale just nine miles north of Detroit is Ferndale. The town's history begins nearly a century ago — it was first incorporated as a village in 1918. During Detroit's golden industrial years, it housed many of the city's workers. Today, it's known for its close-knit, welcoming community (this town is proudly LGBT friendly) and plenty of unique attractions that make it a wonderful place to raise a family or drop by for a quick visit. When you make a stop in Ferndale, be sure to check out the Rust Belt Market. This large indoor flea market is full of arts, crafts, and all kinds of knick-knacks that will completely charm you. There is also an improv comedy center and tons of local restaurants. Plus, throughout downtown, you'll spot all sorts of bright and inspiring murals. It's tough not to be charmed by the abundance of public art in Ferndale!
Finally, Royal Oak is a neighborhood about 15 minutes north of Detroit that we think everyone ought to visit. Like Ferndale and Birmingham, Royal Oak has a marvelously walkable downtown that's home to numerous local shops, attractions, and restaurants -- especially restaurants! Royal Oak might be one of the best dining districts near Detroit; Downtown Royal Oak is home to more than 70 incredible restaurants, many of which can be found along this beloved road. When cravings strike, look no further than this charming small town near Detroit, Michigan!
Related Articles