It's Impossible To Forget These 7 Horrific Winter Storms That Have Gone Down In Massachusetts History
Massachusetts is no stranger to crazy winter storms. Due to our position on the northeast coast of the U.S., we feel the full force of countless blizzards and nor'easters. Here are some of the most historic and devastating winter storms In Massachusetts. These are some of the worst that have ever passed through the Bay State.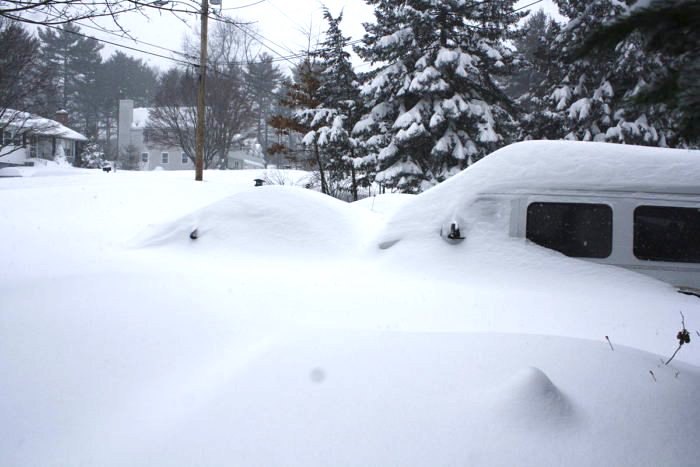 These winter storms in Massachusetts will go down as some of the most extreme weather moments in the state's history. If you're looking for pointers on making it through the cold season here in one piece, check out these things that no one tells you on surviving a Massachusetts winter.
OnlyInYourState may earn compensation through affiliate links in this article.
Winter Storms In Massachusetts
October 04, 2021
What is the record for snowfall in Massachusetts?
In 2015, Boston experienced record snowfall during the winter season. Totaling 108.6 inches, it beat the previous record of 107.6 inches from the winter of 1995-1996. As for the most snow from a single snowstorm in Massachusetts, that record belongs to a storm that occurred February 17-18, 2013 that dumped 27.6 inches of snow.
What is the biggest snowstorm in Massachusetts history?
The Presidents' Day Storm that occurred February 17-18, 2013 (mentioned above) is considered one of the biggest snowstorms in Massachusetts history, followed by The Blizzard of '78 during which 27.1 inches of snow fell.
What can I do for fun in Massachusetts during the winter? 
While it can get cold and snowy, there's still plenty of fun to be had around the Bay State. Several towns host winter festivals, there are numerous places to see lights around the holidays, or you can go skiing or snowboarding at Mount Wachusett or Jiminy Peak. Ice skating is always an option at either an indoor or outdoor skating rink. Hiking or cross-country skiing along trails are also fun activities for the winter months.