You May Not Want To Swim At These 6 Massachusetts Beaches This Summer Due To A Dangerous Discovery
Several beaches in Massachusetts have tested positive for high levels of bacteria and have been closed or placed under health advisory.
Algae blooms have resulted in elevated levels of cyanobacteria in some swimming areas. Cyanobacteria is extremely irritating to the human body, and in some cases can even cause permanent injury or death.
If the blue-green algae sits on the skin, it can cause rashes, hives and even scarring blisters. Inhaling droplets of the bacteria can cause infections sinuses, swollen throats, and asthma-like symptoms.
Swallowing water contaminated with this bacteria wreaks havoc on the digestive system, and can even kill pets. Kids are at high risk for more severe symptoms, as they tend to accidentally swallow water as they swim.
The advisories below are accurate as of June 25. Further testing and cleanup effort may result in beach reopenings or additional beach closures.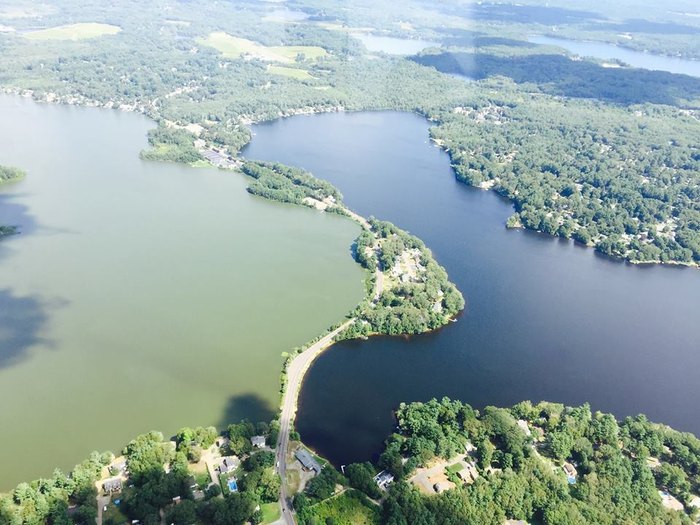 It's important to be aware that algae levels and advisories change throughout the summer, so the info above may not reflect the most recent results as new water samples are taken. Please follow all signs and directions at local lakes and rivers, and stay up to date on water advisories in your area.
OnlyInYourState may earn compensation through affiliate links in this article. As an Amazon Associate, we earn from qualifying purchases.
Related Articles
Explore Massachusetts