15 Strange Habits Every Massachusetts Native Will Defend To The Death
If you've ever traveled to a different land, you know that culture shock is real and that locals can act in surprising ways. Well, we here in Massachusetts actually have quite a few of our own native customs, and they're often a bit more bizarre than we realize. Here are the top 15 strange habits people in Massachusetts have, and we wouldn't have it any other way. How many are you guilty of?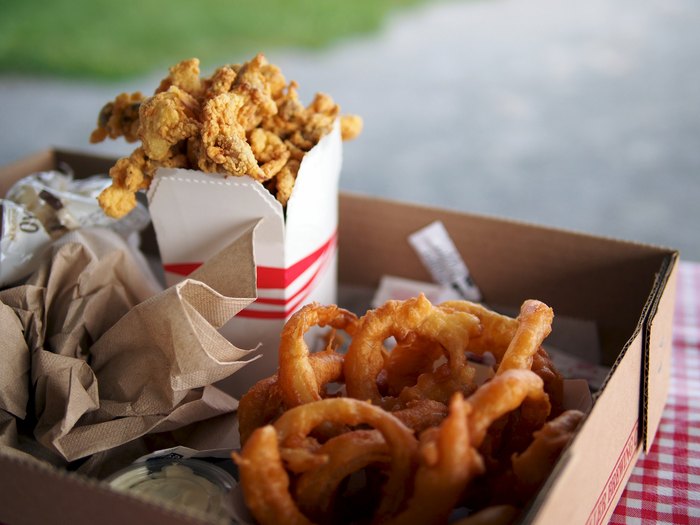 What are some other strange habits you've picked up from living in the Bay State? Let us know in the comments below!
For more Massachusetts state pride, check out these 13 ways that Massachusetts is America's black sheep.
Address: Massachusetts, USA
OnlyInYourState may earn compensation through affiliate links in this article.
strange habits people in Massachusetts have
April 04, 2021
What are the weirdest things about Massachusetts?
Did you know that in 1939 a Rockland politician drafted a bill to make it illegal in Massachusetts to add tomato to clam chowder? It's true! Tossing a tomato into your chowder was a punishable act and offenders were forced to dig up a barrel of clams at high tide, an impossible task. The Bay State has a distinct culinary culture and its residents have a deep pride for the traditions that influence their way of life. The seafood industry in Massachusetts is a vital component to the state's economy and has a significant commercial and cultural impact that is reflected in the regional cuisine. The popularity of Massachusetts' clam chowder makes it a predominant menu item and obviously locals take the preparation of this beloved dish very seriously!
What is Massachusetts known for?
With 114 colleges and universities within our state's borders, it's not surprising that many people think of Massachusetts as a home for exceptional higher education opportunities. The Bay State holds claim to the nation's highest percentage of residents with a college degree and many of our research universities, master's universities, and special-focus institutions have roots dating back well over a century. Notably, Harvard University in Cambridge was founded in 1636 making it the oldest educational institution in the United States. Both Harvard and the Massachusetts Institute of Technology have gained significant international recognition and are considered among the top ten universities in the world.
What are the best things about living in Massachusetts?
Buttery lobster rolls and creamy clam chowder aside, there are many advantages to calling Massachusetts home. Our booming high-tech industry, rich agricultural sectors, and world-class educational institutions set the stage for a strong, diverse local economy. Our state's fascinating history is deeply rooted in the founding of the nation and this legacy lends to the Bay State's unique cultural heritage and traditions celebrated throughout the United States. The abundance of colonial sites and historically significant landmarks found across Massachusetts offer history buffs a multitude of compelling destinations to explore. Our comfortable summer climate and vibrantly colored autumnal landscapes afford outdoor enthusiasts access to a vast range of natural activities and recreational areas for many months of the year.
Address: Massachusetts, USA
OnlyInYourState may earn compensation through affiliate links in this article.