There's A Delicious Steakhouse Hiding Inside This Massachusetts Barn That's Begging For A Visit
When you have a craving for tender, delicious beef that demands only the best, head to this little-known Massachusetts eatery. Housed inside an actual barn, The Beef Barn in Bellingham is a delicious spot that's heavy on flavor but easy on your wallet. Keep scrolling to find out more about this Grade-A steak and beef restaurant.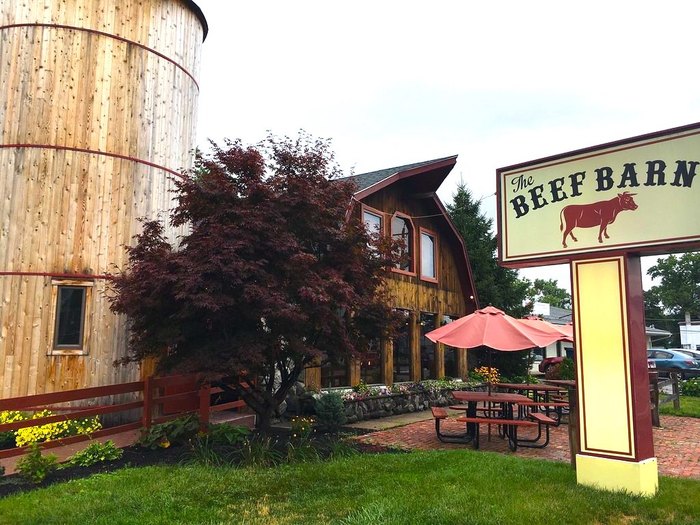 You can find The Beef Barn at 160 Pulaski Blvd., Bellingham, Mass. They also have another location in North Smithfield, RI. Check out their website for current menus and more information. If you're looking for another great spot for steak, take a look at this remote farm restaurant that serves incredible meat.