10 Gorgeous Beaches In Massachusetts That You Must Check Out This Summer
Massachusetts brings a pretty strong beach game. From the Cape to the North Shore and all our beautiful islands, we have no shortage of stunning ocean views and beautiful seasides. Check out this mix of classic favorites and lesser-known gems for a great summer beach hit-list and soak up the sunshine all season long. Here are just 10 of the most gorgeous beaches in Massachusetts.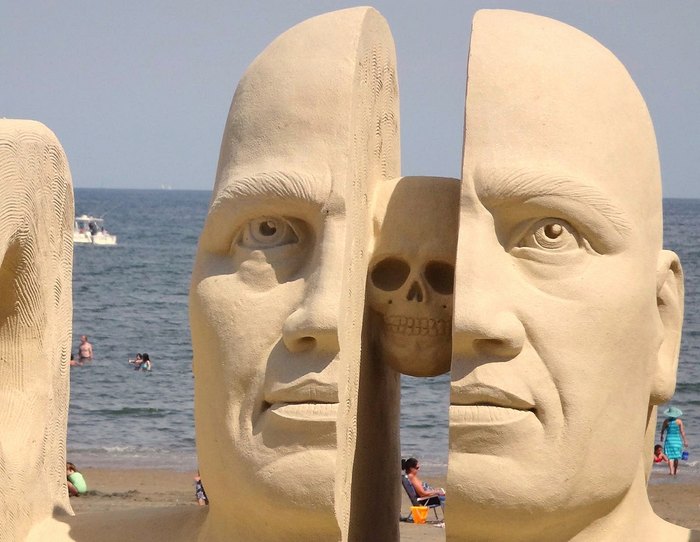 We're so lucky to have such incredible beaches right in our backyards! Which do you think are the most gorgeous beaches in Massachusetts? Let us know in the comments! If you're looking for a quieter spot, head to one of these 12 little known beaches in Massachusetts this summer.
OnlyInYourState may earn compensation through affiliate links in this article.
Address: Revere Beach, Revere, MA 02151, USA
Address: Mayflower Beach, Massachusetts, USA
Address: Crane Beach, Ipswich, MA, USA
Address: 53 Moshup Trail, Aquinnah, MA 02535, USA
Address: Mayo Beach, Wellfleet, MA 02667, USA
Address: Houghton's Pond, Milton, MA 02186, USA
Address: Madaket Rd, Nantucket, MA 02554, USA
Address: Harbor Islands- Long Island, Boston, MA, USA
Address: Lighthouse Ln, Chatham, MA 02633, USA
Address: Menemsha Public Beach, Chilmark, MA 02535, USA
Gorgeous Beaches In Massachusetts
July 31, 2020
What are the best waterparks in Massachusetts?
Can you go through a summer in Massachusetts without visiting one of the many waterparks?  Pine Acres Resort in Oakham is the perfect destination for a day trip or a longer getaway. The entire campground offers a ton to do, but you'll probably spend much of your time at the mini waterpark. The waterpark features a massive pool, waterfalls, a kiddie area, and a hot tub. Slip and slide all summer long at Breezy Picnic Grounds Waterslides in Douglas. In addition to the waterslides, the park also features a shimmering pool, and you can go swimming in the Whitins Reservoir.
What are the most beautiful beaches in Massachusetts?
Some of the best beaches in Massachusetts are also some of the state's most beautiful. Houghton's Pond in Milton, for example, features soft sand and plenty of space. Just 12 miles from Boston, the beautiful beach has lifeguards and changing areas. If you're bringing the little ones along, they can swim in the roped off area. Good Harbor Beach in Gloucester boasts gorgeous white sand, lifeguards, and plenty of cool water in which to swim. Don't forget your beach towel or beach chair, so you can relax in the sun, too.
Are there any good swimming holes in Massachusetts?
Summer in Massachusetts can get really hot, and that means we have to find as many ways as we can to stay cool. One of the best ways to cool down is to spend a day at one of the many swimming holes in Massachusetts. Upper Goose Pond, in Lee, for example, is the perfect place to swim and to kayak. Just keep an eye out for the ducks. Walden Pond in Concord features a sandy beach and cool water in which to swim. Don't forget to bring a picnic and a canoe along. North Pond in Florida and Benedict Pond in Monterey are also popular swimming holes.