You're Not A True Massachusettsan Until You've Tried New England Clam Chowder, The State's Most Famous Dish
It might seem like a no-brainer to Bay Staters that chowdah would be named Massachusetts' most famous dish, but surprisingly, not everyone has had a bowl of the good stuff. Recently, Insider named New England style clam chowder the most famous dish for the Bay State, and we couldn't agree more. There are a few different kinds of clam chowder out there, but New England or Boston style is obviously the best. We'd argue that if you haven't ever tried true New England clam chowder, that you probably can't call yourself a Bay Stater. Don't fret, there's still time to become enlightened and find the best chowdah in Massachusetts.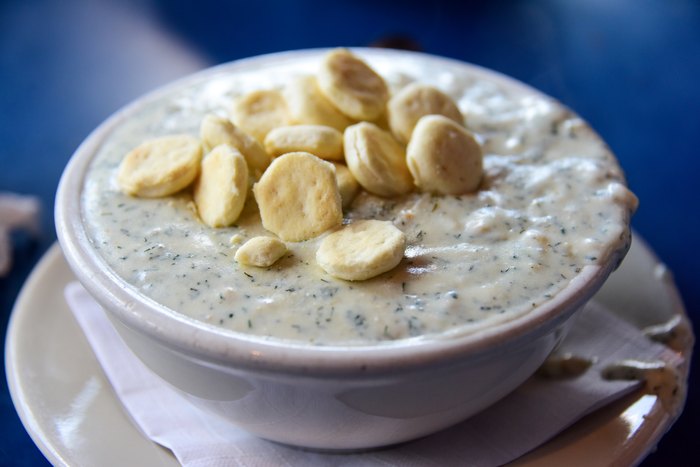 There are dozens of spots to get an amazing bowl of chowdah in Massachusetts, but we'd argue that these 10 restaurants serve up the best.
Would you agree the New England clam chowder is the most famous dish in Massachusetts? If not, what would be your choice? We'd love to hear your thoughts in the comments!
OnlyInYourState may earn compensation through affiliate links in this article. As an Amazon Associate, we earn from qualifying purchases.
Related Articles
Explore Massachusetts
Featured Addresses