You May Not Like These Predictions About Boston's Brutally Snowy Upcoming Winter
Right now, while we're hugging our AC units and heading to the beach whenever possible, winter seems a long way off. Summer isn't quite over and we're anticipating a truly glorious fall – current conditions suggest that the leaves should be spectacular this year. However, the outlook isn't so promising for winter…
The Old Farmer's Almanac just released its predictions for winter 2017-18 and, unless you've been fantasizing about making friends with a snow shovel, the news is a little disappointing.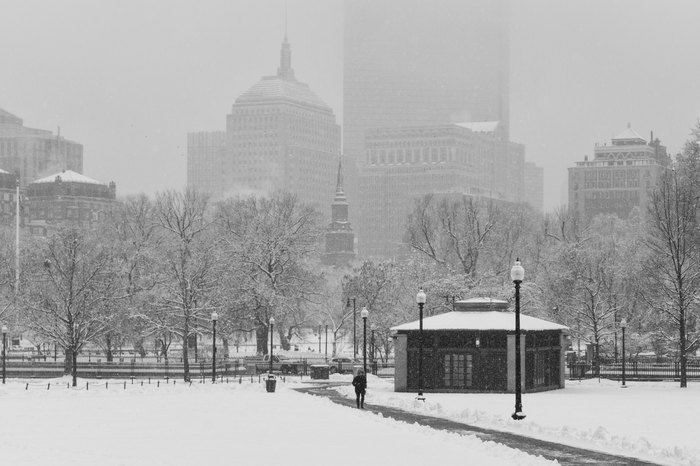 While I love the beauty of freshly fallen snow, the brown slush and towering snowbanks leave me cold. How about you? Do you like to experience all of the seasons to their fullest? Or are you rooting for another mild winter? Let us know on the Only In Boston Facebook page.
OnlyInYourState may earn compensation through affiliate links in this article.
Related Articles