Posted in Boston
April 17, 2022
7 Easy Hikes To Add To Your Outdoor Bucket List Around Boston
The Greater Boston area is filled with reservations and parks with trails suitable for all levels of hikers. However, you don't need to sacrifice scenery just because you aren't up for a steep climb. Whether you're short on time or have folks with little legs in tow, these seven trails are some of the best hikes in Boston that are also easy enough for everyone to enjoy.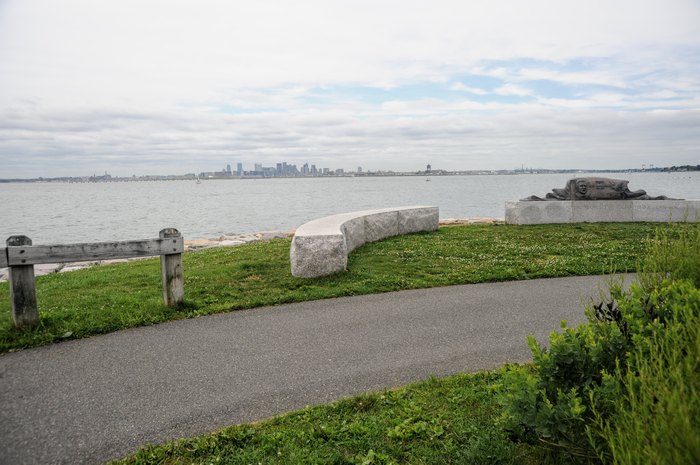 Do you agree that that these are some of the best hikes in Boston? Did we leave any good ones off the list?
For more fun hiking ideas, check out these trails that lead to extraordinary ruins.
If you're a fan of exploring the beautiful natural areas found across the state, check out our Massachusetts Nature Lovers group on Facebook to see more fantastic photos snapped by fellow Massachusettsans and feel free to add your own!
OnlyInYourState may earn compensation through affiliate links in this article.
Best Hikes In Boston
April 22, 2022
Can I hike to historical sites in Boston? 
Of course you can! Probably the best known and most can't miss historical hike in Boston is along the Freedom trail. The trail crosses through sixteen different spots that are integral to the history and settlement of the United States. You can walk this trail on your own (there are audio tours you can download,) or take a guided tour with actors playing different historical characters who will give you a detailed history of each stop on the trail. At 2.5 miles long and entirely paved, this is a great jaunt for the whole family and will show you so much of what makes Boston so important. If you'd like to learn more about the Freedom Trail and other free outdoor activities in Boston you can check out our article.
What are the most family friendly hikes to go on in Boston? 
Hiking with the whole family is an absolute delight, but also there is a lot more to think about than when you lace up your boots for a solo hike. You have to consider the ages of everyone involved and what capacity they have for hiking, there may be a need to bring along a stroller and/or some snacks or a meal to keep you all going, and you want to make sure that everyone is prepared for the weather. Boston has some great family friendly hikes that will be perfect for every member. The Broadmoor wildlife sanctuary is a great choice as there's a few trails of different lengths to choose from, as well as lots of wildlife like birds and turtles for the kids to look out for, and even an exciting audio tour for one of the shorter trails. If you are looking to get a little bit out of the city, we have also compiled a list of some of the best family-friendly hikes in Massachusetts  that will keep you busy for a while.
What parks should I visit in Boston? 
If you're feeling a little overwhelmed with all of the hustle and bustle that is Boston, you may be looking for the perfect park to spend the day in getting some fresh air and admiring the greenery. The Esplanade is one great choice, laying alongside the Charles River. It can be reached by way of multiple footbridges and even features a band shell where the Boston pops play in the warm months. Another great choice from the tree hugger in all of us is the Arnold Arboretum, full of charming pathways and ponds, while this space does feature a wide variety of flora, it is designed to be more casually enjoyed than the traditional botanical center.