This Creepy Asylum Near Boston Is Still Standing... And Still Disturbing
The sight of the ornate, Gothic structure sitting on top of Hathorne Hill in Danvers makes a strong impression. Even without knowing anything about the building, this imposing edifice spurs you to learn more about its history… and it's quite a history.
The Danvers State Hospital, also known as the State Lunatic Hospital, was built with compassionate and enlightened treatment in mind. Although those ideals may have been realized at first, both patients and the building itself suffered at various points over the years. Patients endured periods of overcrowding and abuse, while the hospital building was abandoned for over a decade and was so creepy that it was literally featured in a horror movie.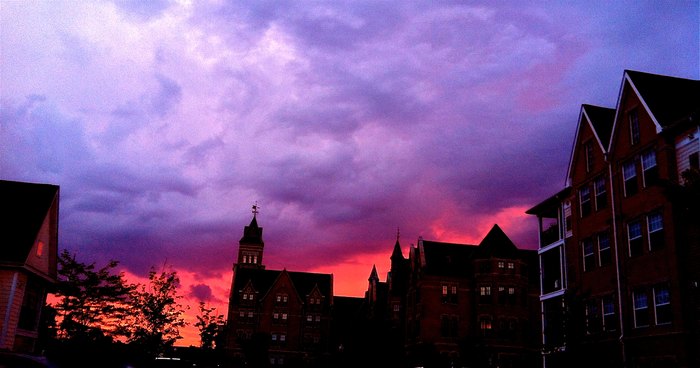 It's hard to reconcile the hospital's history with what you see today. Though Danvers State Hospital ultimately faltered on its path toward improving mental health care conditions, forward-thinking professionals like Dr. Kirkbride and champions for patient-centered treatment like Dorothea Dix should be recognized for their contributions to the positive evolution of standards for psychiatric care.
As with many locations that have experienced a tumultuous, often disturbing history, tales of hauntings and ghost sightings do beg the question: has Danvers State Hospital truly left this eerie plot of land, or do the restless spirits of its dark past still haunt the area, despite recent efforts to bring new life to the property?
If you're fascinated by creepy places, you should probably visit these haunted spots in Boston… or just head to the Common!
OnlyInYourState may earn compensation through affiliate links in this article.
Related Articles