Posted in Boston
December 09, 2017
The Christmas Village Near Boston That Becomes Even More Magical Year After Year
It's the most wonderful time of the year… and that's certainly the case if you're at the Enchanted Village in Avon.
Tucked inside Jordan's Furniture, this free attraction provides nostalgic fun for the whole family. Older friends and relatives might remember the days when the village was on display at the Downtown Crossing location of Jordan Marsh.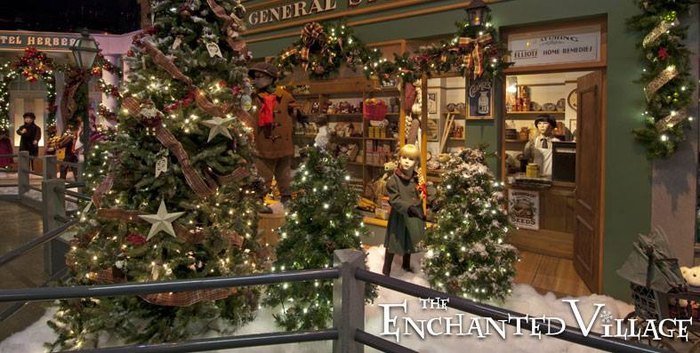 Furniture shopping has never been as enjoyable as it is at this winter wonderland in Avon!
Tip: If possible, go during the week when crowds are smaller.
Jordan's Furniture is located at 100 Stockwell Drive, Avon, MA 02322. Visit the official Jordan's Furniture website for more information.
For more budget-friendly ways to have fun this holiday, visit these towns near Boston for their captivating Christmas lights. To learn more about iconic Boston stores past and present, read our article: 7 Stores That Anyone Who Grew Up In Boston Will Undoubtedly Remember.
OnlyInYourState may earn compensation through affiliate links in this article.