This Bizarre House In Massachusetts Has An Unexpected History
Nicholas Shaplyko and Ekaterina Sorokina have transformed their Somerville home into a temple to art and their own spiritual vision. The building is both their residence and the site of the Museum of Modern Renaissance, a fantastical place that blurs the line between home and art movement. The couple seeks to use their fantastic home to educate the public about a new art and spiritual movement they have dubbed the "Modern Renaissance."
This colorful building is both a residence and the site of the Museum of Modern Renaissance, a bizarre place that blurs the line between home and art movement. The couple seeks to use their fantastic home to educate the public about a new art and spiritual movement they have dubbed the "Modern Renaissance."
Read on to learn more about this slightly odd, colorful home. For more odd sights in Massachusetts, check out our list of weird roadside attractions across the state.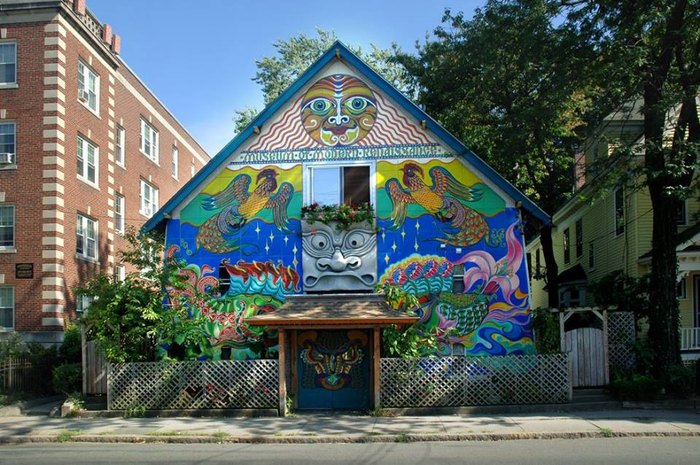 The Museum of Modern Renaissance can be found at 115 College Avenue, Somerville.
Please be respectful of the fact that this is a home as well as an artistic site. The owners have been known to offer guided tours, but please reach out to them on their website here rather than knocking on the front door.
OnlyInYourState may earn compensation through affiliate links in this article.