These 10 Unique Places To Stay In Maryland Will Give You An Unforgettable Experience
Maryland has hundreds of hotels perfect for whether you're traveling for business or pleasure. Most of the time however, the same old cookie-cutter modern hotels begin to blend in with one another. If you're looking for a one-of-a-kind and unforgettable place to rest your head, the following list is for you! Here are 10 of the most unique places to stay in Maryland.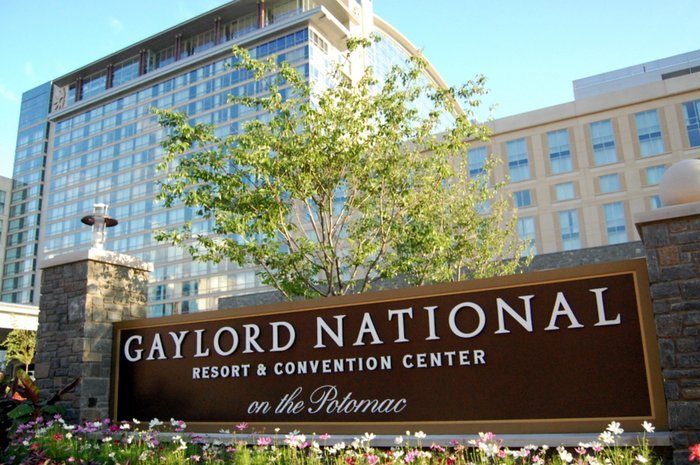 Have you visited any of these unique places to stay in Maryland? Which one is your favorite? Feel free to share your thoughts.
Address: Hotel Indigo Baltimore Downtown, an IHG Hotel, 24 W Franklin St, Baltimore, MD 21201, USA
Address: Gaylord National Harbor
Address: The Governor Calvert House, 30 Randall St, Annapolis, MD 21401, USA
Address: The Old Wharf Cottage, 11 Bohemia Ave, Chesapeake City, MD 21915, USA
Address: Inn at Deep Creek, 19638 Garrett Hwy, Oakland, MD 21550, USA
Address: Island Inn & Suites, Ascend Hotel Collection, 16810 Piney Point Rd, Piney Point, MD 20674, USA
Address: Inn at Mitchell House, 8796 Maryland Pkwy, Chestertown, MD 21620, USA
Address: 1840s Carrollton Inn, 50 Albemarle St, Baltimore, MD 21202, USA
Address: Antietam Overlook Farm, 4770 Horizon Ln, Keedysville, MD 21756, USA
Address: Treehouse Camp At Maple Tree, 20716 Townsend Rd, Rohrersville, MD 21779, USA
Exploring Maryland
October 05, 2022
What are the most unique towns in Maryland?
While Maryland may be one of the smallest states in our country, what it may lack in size it makes up for in unique towns. One of the most unique towns in Maryland is historic Boonsboro. The town appeals to everyone, from those seeking to dive into history to those wanting to take in the beautiful landscape. If you're looking for a relaxing place to stay, there are plenty of small towns in Maryland waiting to charm you. While you might be quick to seek out waterfront towns in Maryland, the Old Line State also has its fair share of picturesque mountain towns.
What are the favorite restaurants in Maryland?
As a coastal state, it's practically a guarantee that you can find some of the best seafood restaurants in Maryland. More specifically, people in the Old Line State love crab cakes, and we have even rounded up the best crab cakes in Maryland. If seafood isn't your thing, these small-town restaurants in Maryland may be a bit of a drive, but these rural gems are sure to please. You can't forget all the history to be found in the state. Some of the oldest restaurants in the Maryland are also some of the oldest in the country. Filled with history and delicious food, you will want to work your way through our list.
What are the oldest attractions in Maryland?
Maryland can trace its history back to the 17th century. While many of the tangible reminders of this time have long since gone, there is still plenty of history to be experienced. Historic towns in Maryland boast plenty of charm and ties to the past. A unique piece of history is growing in this 400 year old historic landmark in Maryland. Another landmark is Old Trinity Church, which was founded in 1675. And what can history be without ghostly reminders of the past? Some of the oldest attractions in Maryland may very well be haunted, and you'll want to make sure you experience these tales for yourself.
Address: Hotel Indigo Baltimore Downtown, an IHG Hotel, 24 W Franklin St, Baltimore, MD 21201, USA
Address: Gaylord National Harbor
Address: The Governor Calvert House, 30 Randall St, Annapolis, MD 21401, USA
Address: The Old Wharf Cottage, 11 Bohemia Ave, Chesapeake City, MD 21915, USA
Address: Inn at Deep Creek, 19638 Garrett Hwy, Oakland, MD 21550, USA
Address: Island Inn & Suites, Ascend Hotel Collection, 16810 Piney Point Rd, Piney Point, MD 20674, USA
Address: Inn at Mitchell House, 8796 Maryland Pkwy, Chestertown, MD 21620, USA
Address: 1840s Carrollton Inn, 50 Albemarle St, Baltimore, MD 21202, USA
Address: Antietam Overlook Farm, 4770 Horizon Ln, Keedysville, MD 21756, USA
Address: Treehouse Camp At Maple Tree, 20716 Townsend Rd, Rohrersville, MD 21779, USA