15 Creepy Places In Maryland That May Also Be Haunted
We've all heard ghost stories at one time or another. The murderous man with a hook for a hand, creepy castles where once you enter, you'll never come out alive, or tales of ghosts who float above you while you sleep. What you may not know is that there are several legends and old haunted buildings with their very own haunted histories right here in Maryland. Here are 15 potentially haunted places in Maryland… that will likely keep you awake at night.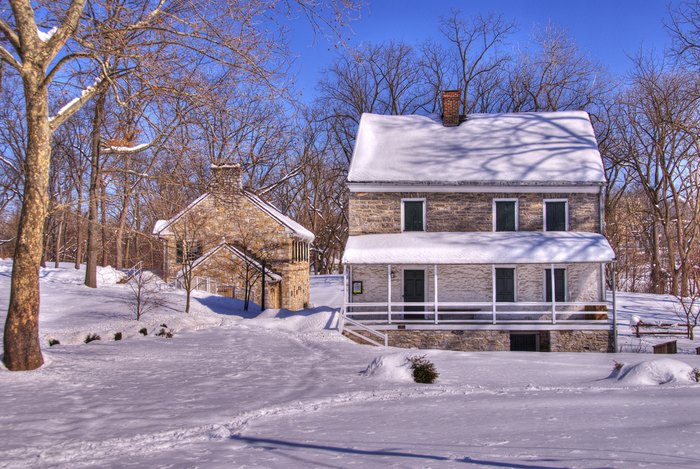 Discover more creepy places in Maryland by watching this YouTube video by The Local Observer.
Have you been to any of these places or experienced paranormal activity? What scary places in Maryland did we leave out? Share your thoughts or stories below! And for a super chilling ghost story, you can't beat this terrifying Maryland tale. Also, for a spooky adventure, here are some of the best ghost tours in Maryland that we recommend.
OnlyInYourState may earn compensation through affiliate links in this article.
More to Explore
Creepy Places In Maryland
If you're obsessed with paranormal adventures, and searching for more haunted attractions. Then you must check out these 5 more spots that we consider to be the most haunted places in Maryland: 
Learn more by reading our previous article about the most haunted places in Maryland.
What are the most popular ghost stories in Maryland?
Many Marylanders know the legend of The Goatman or have been spooked by tales of Crybaby Bridge, but there are many popular ghost stories in Maryland:
The Blue Dog of Port Tabacco was first reported in the Port Tabacco Times back in 1897. Legend says a soldier and his dog were killed while returning from a tavern. Taking the soldier's gold, the murderer buried it under a nearby holly tree. When he returned to claim the treasure, he was confronted by the ghost of Blue Dog and soon suffered a fatal illness. They say Blue Dog's ghost watches over the treasure to this day.
Ellicott City's unusual haunting takes place along a harrowing two-lane road. The Demon Truck of Seven Hills Road is said to appear at midnight on the seventh hill, running drivers off the road.
Maryland is rich in witchcraft lore, like The Legend of Moll Dyer, depicting the murder of a suspected witch. After the residents of St. Mary's County burned her home, Moll disappeared in the forest and was later found dead, one hand frozen to a rock. The story says that rock still bears the mark of her hand.
Are there any ghost towns in Maryland?
Nothing sends chills down your spine faster than discovering a ghost town, and there are a few ghost towns in Maryland:
Harmony Grove was once a mill town until the construction of US 15 demolished its old buildings in the 1960's. Today all that remains are eerie train tracks, the old mill foundation, crumbling houses and a haunted B&B.
Before the 1950's, Somerset County's town of Marion was the strawberry capital of the world. When the strawberry industry plummeted, trains no longer stopped at Marion's station. Remnants of the old train station and a few decaying buildings are all that occupy the town center.
Coming across a ghost town with an abandoned cemetery is a horrifying bonus. In the Southwest corner of our state, the isolated town of Kempton boasts just that.
Can I go ghost hunting in Maryland?
Our wealth of history makes a great stage for seeking out spirits and tour guides across Maryland lead ghost hunters on bone-chilling adventures. Check out:
Baltimore Ghost Tours, which offers a variety of excursions for the brave specter seekers.
Chesapeake Ghost Tours, which takes you through the most haunted places in several eastern shore towns.
If you're looking for a more casual paranormal experience, pair your ghost hunting with a few pints during a haunted pub crawl. Annapolis Tours & Crawls introduces visitors to the most ghoulish bars in town.
Related Articles
Explore Maryland