Most People Don't Know These Small Towns In Maryland Have Top-Rated Restaurants
You can't escape the word foodie these days and many towns across America are declaring themselves foodie towns. Whether you have a refined palate or just enjoy chowing down on homemade meals, you're sure to enjoy the following small towns in Maryland that have top-rated restaurants. A few of them may surprise you.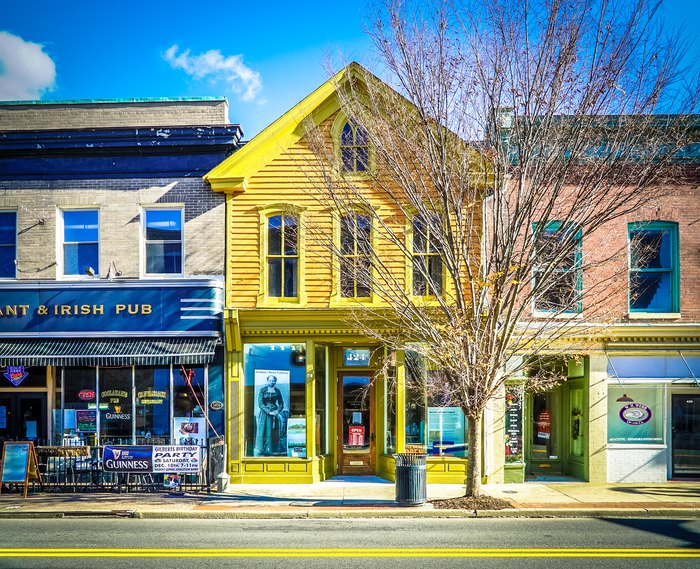 Do you have any small-town favorite restaurants worth exploring? Feel free to share in the comments. Happy eating!
OnlyInYourState may earn compensation through affiliate links in this article.
Small Town Restaurants in Maryland
October 06, 2022
What are some of the best foodie towns in Maryland?  
There are lots of small towns in Maryland to check out – more than you'd probably expect, considering we're in such a tiny little state! Of course, some of these towns are perfect for foodies, and those are the towns we want to add to our own bucket lists ASAP. One of our favorite foodie towns in MD is Bel Air, where you'll find more than 50 amazing restaurants, eateries, breweries, and more. Mount Airy is an excellent choice for lovers of fine wines AND good eats (head downtown for the best of the best), and we also can't get our fill of Crisfield, which is said to be the seafood capital of the world!  
What are some great restaurants in small towns in Maryland?  
We have lots of favorite small towns in MD, and with those Maryland small towns come amazing small-town restaurants. Head to the town of Denton and indulge in the delights of the Market Street Public House. If you're a lover of coffee and Mexican food (seriously), head to Sparks and hit up The Filling Station (or the Milton Inn Restaurant). Go to Brookeville and check out the delightful, historic Sunshine General Store, and Rube's Crab Shack is a must-do when in Emmitsburg.  
What are some of the top-rated restaurants in Maryland? 
There are hundreds – if not thousands – of restaurants in MD to choose from. It might seem a little overwhelming at first; after all, there are so many with ridiculously high ratings that it's hard to know where to even begin. Among the most beloved nosh spots in this little state are amazing places like Aldo's Italian Restaurant, in Baltimore, which is easily the best Italian you'll ever eat. And while in Baltimore, you might also want to check out The Black Olive. In Fulton, there's Ananda, which is amazing Indian cuisine, and in Ocean City you can't miss the Crabcake Factory. Yes, it's amazing. Yes, it's popular. Yes, you will want to go!