10 Amazing Maryland Hikes Under 3 Miles You'll Absolutely Love
Maryland trails are nothing short of amazing. Speaking of short, not many know that you can hike several spots in the state for less than three miles. Check out these scenic trails that are big on views and require little effort. These are some of the best hikes in Maryland!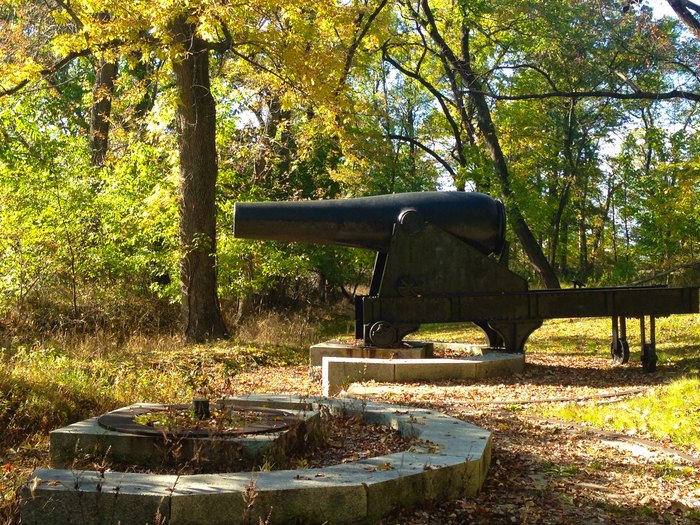 If you're up for more of a challenge, check out Billy Goat Trail by clicking here.
OnlyInYourState may earn compensation through affiliate links in this article.
Best Hikes in Maryland
April 17, 2022
What is the most beautiful hike in Maryland?
According to many hikers in state, the most beautiful hike in Maryland is Cascade Falls Loop Trail, located in Patapsco Valley State Park near Catonsville, Maryland. At a length of 2.3 miles, it's long enough to feel like solid exercise but not too tiring. It only takes about an hour to walk, and you can also choose to mountain bike or run along the trail for an even quicker route.
What is the most scenic town in Maryland?
If you love beautiful views and historically significant places, make your way to Chesapeake City. It's known by state locals as the most scenic town in Maryland. It's the only town to be located on a working commercial canal, and the fact that it's right on the water means that it has some spectacular views. No matter what season you choose to visit Chesapeake City, you will love the natural beauty that will surround you, in addition to the fun town atmosphere. There are great restaurants and shops to visit at any time of day in this lovely town.
Where can I hike to a cave in Maryland?
Crystal Grottoes Caverns in Boonsboro, Maryland is a great place to go if you are looking for an opportunity to hike to a cave. It has more stalagtite, stalagmite, and helectite formations than any other known cave, so you'll be amazed from ground to roof. Regardless of where your gaze goes while you're inside the cave, there will be something gorgeous to see. It's an amazing natural wonder that you'll want to visit again and again. The Crystal Grottoes Caverns are so unique that you will want to bring your camera when you visit to capture the beauty.