The Hidden Maryland Castle, Cloisters Castle, Makes You Feel Like You're In A Fairy Tale
When going through the motions of everyday life, it can be easy to forget just how many enchanting places there are in the Old Line State. Previously, we shared this list of fairytale-like places in Maryland worth checking out. Today, we're bringing you one more that will have you swear you've just stepped into a Disney movie. Ready for some magic? This Maryland destination is so delightful, it's almost unreal and it's known as the best castle in Maryland.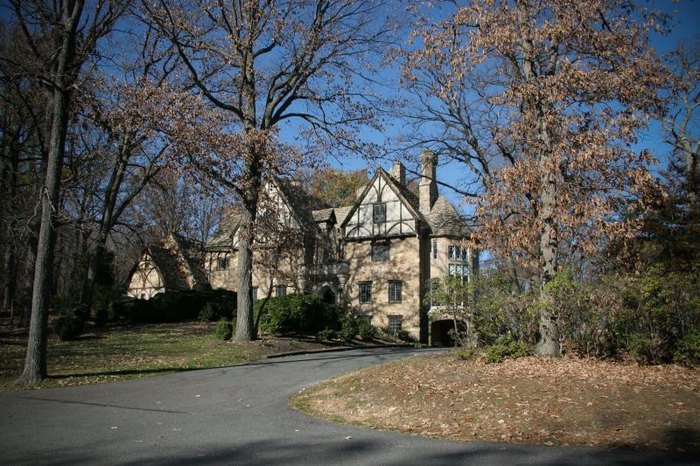 Cloisters Castle is located at 10440 Falls Road Lutherville, Maryland 21093. For more information, visit the website here.
Have you been to what may just be the best castle in Maryland? Let us know in the comments below!
You can view even more castles in the Old Line State by clicking here.
OnlyInYourState may earn compensation through affiliate links in this article.
Address: 10440 Falls Rd, Lutherville-Timonium, MD 21093, USA
best castle in Maryland
November 23, 2019
Can you spend the night in a castle in Maryland?
If you're looking to spend an evening feeling like you've been transported back in time, you can spend a night in Maryland's Redwall Castle. Located in Germantown, Maryland, this majestic castle was built in the 1930s and seamlessly blends both old-world architecture with new-age comfort for an unforgettable stay. The castle can host up to 10 guests with its 5 bedrooms, making it ideal for family gatherings and reunions. Mount Savage Castle in Savage, Maryland was built in 1840 and is currently operated as a bed & breakfast featuring old-fashioned rooms decorated with beautiful antiques and an elegant setting. These both make for memorable castle getaways in Maryland.
Are there any abandoned castles in Maryland?
While there are no abandoned castles in Maryland, there are several abandoned attractions that are slowly being reclaimed by Mother Nature. If you're looking to check out some hauntingly beautiful places in Maryland, you've got a lot to choose from. One of the most popular abandoned places include the ruins of St. Mary's College in Patapsco Valley State Park, more commonly referred to at the Hell House alter. In Savage, Maryland, you'll find the Savage Mill ruins, which contains what's left of the Savage Mill Powerhouse which provided power for the nearby cotton mill years ago. As always, please use caution when checking out abandoned places and never trespass on private property.
What is the largest castle in Maryland?
Maryland has several castles that are impressive in size. Some of the largest castles in Maryland include the Laurel Armory Castle in Laurel, Maryland which clocks in at over 17,000 square feet, and the Cloisters Castle, which was built in the 1930s and sits on 53 acres and is available to rent for private events, ceremonies, weddings, and more. The Bonnie Blink Castle in Cockeysville was dedicated in 1932 and sits on over 300 acres and today is currently being used as a Masonic home.