Here Are 15 Unique Day Trips In Maryland That Are An Absolute Must-Do
Looking for a day trip in the Old Line State other than the city or beach? Here is a list of 15 unique day trips in Maryland that are an absolute must-do. While there are hundreds more options to choose from when it comes to unique destinations in Maryland, these 15 are a great place to start. Check each one off your Old Line State bucket list!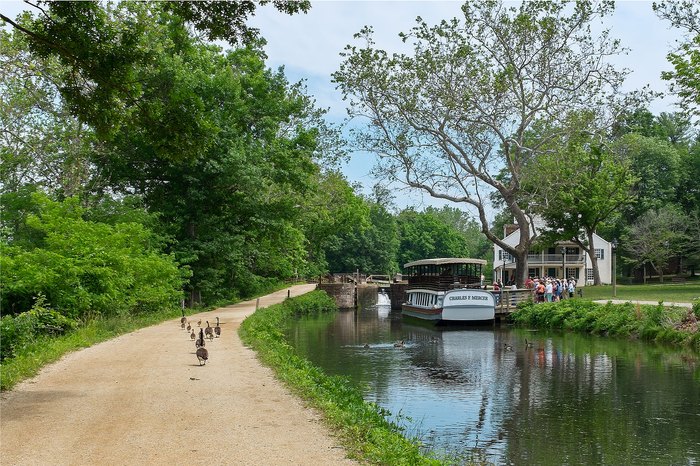 What do you think of our list of the best day trips in Maryland? How many of these places have you been to? For more fun destinations, check out these 12 awesome vacations to take in Maryland.
If you think we've missed an amazing must-see attraction in Maryland, nominate it here, and we'll be sure to check it out!
OnlyInYourState may earn compensation through affiliate links in this article.
Address: Chesapeake and Ohio Canal National Historic Park, Maryland, USA
Address: Antietam, MD 21782, USA
Address: American Visionary Art Museum, Baltimore, MD 21230, USA
Address: Calvert Marine Museum, 14200 Solomons Island Rd S, Solomons, MD 20688, USA
Address: Swallow Falls State Park, 2470 Maple Glade Rd, Oakland, MD 21550, USA
Address: Point Lookout State Park, 11175 Point Lookout Rd, Scotland, MD 20687, USA
Address: National Harbor, Fort Washington, MD 20745, USA
Address: Catoctin Wildlife Preserve, 13019 Catoctin Furnace Rd, Thurmont, MD 21788, USA
Address: Wisp Resort, 296 Marsh Hill Rd, McHenry, MD 21541, USA
Address: Saint Michaels, St Michaels, MD 21663, USA
Address: Maryland International Raceway, 27861 Budds Creek Rd, Mechanicsville, MD 20659, USA
day trips near me in Maryland
August 13, 2021
Where can nature-lovers go for the best day trips in Maryland?
These are the best day trips for nature lovers in Maryland:
Assateague Island
Swallow Falls State Park
Sandy Spring Adventure Park
If you love hiking, it's hard to top the stretch of the Appalachian Trail that runs through Maryland! Almost 40 miles of this National Scenic Trail cross through the Old Line State. Other amazing places for hiking in Maryland include Calvert Cliffs State Park and Patapsco Valley State Park. If you're looking for a way to enjoy nature with young children, the Baltimore Aquarium is one spot you've got to visit.
What are the best scenic drives in Maryland?
The best scenic drives in Maryland are:
Hoopers Island Road
Interstate 68 through Sideling Hill
Interstate 70 through Western Maryland
Falls Road
Maryland's back roads showcase all sorts of natural beauty, whether you drive them in the spring and welcome the wildflowers back, or in the fall when the colors of the season begin to burst onto the mountainsides. Here are a few of our favorite scenic drives in Maryland that you've got to check off your bucket list.
What are the top must-visit attractions in Maryland?
The best attractions in Maryland are:
National Aquarium
Fort McHenry
Baltimore Museum of Art
Antietam Battlefield
Swallow Falls State Park
There are a handful of must-visit attractions in Baltimore, like the National Aquarium, Fort McHenry, and the Baltimore Museum of Art - oh, and the Old Bay Store, because let's be real, that's more important to us than art. Swallow Falls State Park is a spot that deserves a place on your bucket list thanks to its beautiful waterfall - but don't worry, it's hardly ever packed with crowds. If you're looking for coastal attractions, visit Smith Island for a slice of famous cake, or head to Ocean City, Maryland to enjoy restaurants, entertainment, a boardwalk, and beaches. Finally, be sure to visit Antietam Battlefield for a glimpse at history and perhaps an encounter with the paranormal.