The Mesmerizing Winter Phenomenon You Can Spot Right Now In Maine
It doesn't take much of a trip outside to realize that it's winter in Maine. The temps are certainly colder than they've been in a long time and we're feeling chillier than we have in a while. But, perhaps the most winter thing to happen recently is this natural ice disk floating in southern Maine. Some have called it the largest disk of ice in the world. We didn't realize there were others to compare it to! Whatever words you use to describe it, it's definitely unique!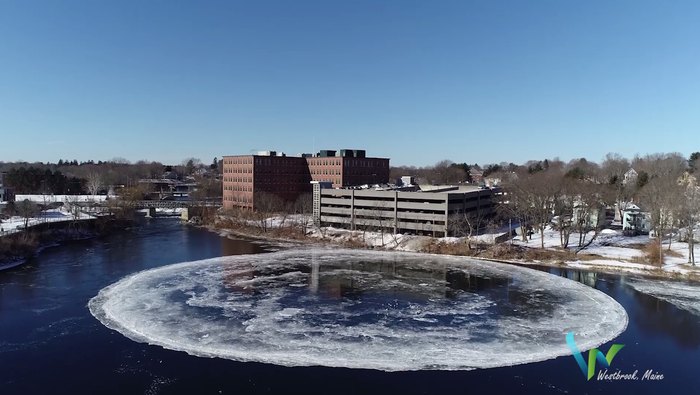 To truly take in the wonder that is the spinning ice disk, you'll want to see it from above. It's superbly captured in this video shared by the City of Westbrook, Maine on Vimeo.
Westbrook, Maine Ice Disk – Presumpscot River.
And, while you're doing some extra consideration of what it means to live in Maine, you might also want to refresh yourself on the 15 phases of surviving winter here. It's not all snow tubes and ski lodges!
OnlyInYourState may earn compensation through affiliate links in this article.