Here are the 10 Weirdest Places You Can Possibly Go in Maine
Everyone knows that Maine is strange, so why not check out ten of the weirdest places to go in Maine? We think yes. We're all the way up here in the (almost) Great White North and some people think we talk funny. But, it gets even weirder than that. From a giant roadside fisherman to an entire cryptid museum in Maine, Vacationland has enough oddities to keep you busy once you get tired of all that coastline.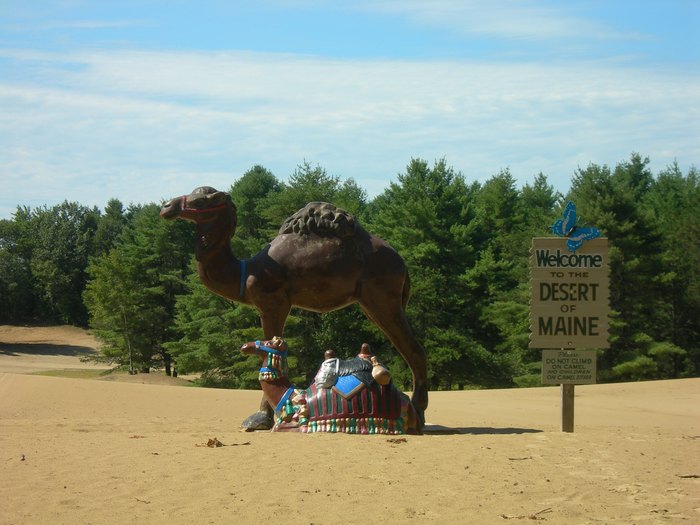 Okay, what did we miss? Some of the best things about Maine are the secret places known only by locals living nearby. What's the strangest thing to do in your part of the state? Let us know in the comments!
OnlyInYourState may earn compensation through affiliate links in this article.
Weirdest Places to Go in Maine
June 15, 2022
What are some unique things to do in Maine?  
Maine is a unique place. There are a few unique things to do in Maine that you can't really do anywhere else, like catching the first sunrise in the United States every day. You can't get genuine lobster rolls anywhere else but here, and Maine lobster is famous for a reason. Acadia National Park and all its incredible wonder is ours - all ours - and our incredible beaches are second to none. Our coastline is outrageously unique and incredibly beautiful, and our lighthouses are the most-photographed lighthouses in the country. There are 57 lights active at the time of this writing, so you've got plenty to explore!  
Where are the weirdest places to go in Maine?  
Maine is, of course, nice and weird as long as you know where to look. Some of the weirdest places to go in Maine for the lovers of the curious include the International Cryptozoology Museum (which is as awesome – and eerie – as it sounds), the alleged grave of a witch in York, the McDonald's in Freeport (trust us, just go), and all the filming sites for the old Stephen King film Pet Sematary. Oh, and you can also the Desert of Maine, which is exactly what it sounds like: a tiny slice of the desert, but here. In Maine.  
What are some fun, offbeat attractions in Maine? 
While in Maine, sure, you can do things like Acadia National Park and other super-popular stuff, or you could get a little weird and go off the beaten path. Personally, that's what we love to do, and we've found some really unique things to do in Maine that shouldn't be overly crowded. Check out some of the interestingly weird historical sites in Maine like the couch Abraham Lincoln's Vice President, Hannibal Hamlin, died (seriously), the graves of witches (maybe), and literally hidden gems like the Maine Mineral & Gem Museum. Check out the Seal Cove Auto Museum and learn about cars at one of the world's best automotive museums.