Posted in Maine
September 23, 2016
This Very Unique Competition In Maine Might Bring Couples Closer Together…Literally!
Hiding within all the beauty and fun of Maine is our quirky side. We are sometimes a wacky place to live and I've yet to meet a single person who isn't at least a little bit proud of this. From mattress races in the winter to an entire festival devoted to whoopie pies, we know who we are and love to celebrate it. But I recently saw a competition that brings this idea to a whole new level. Did you guys know that the North American Wife Carrying Championship takes place right here in Vacationland? We had no idea and now that we do, we can't help wanting to share it!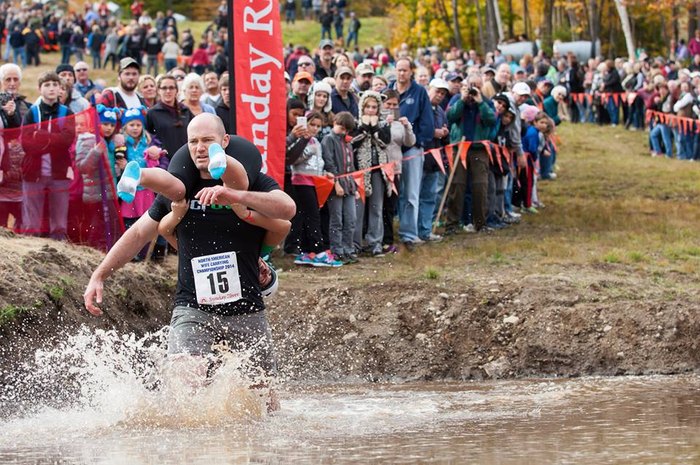 Even if you're not willing to participate in such a thing, it's fun to watch. And, lucky for us, it's coming up! The annual Sunday River Fall Festival takes place on Saturday, October 8th, 2016 and the Wife Carrying Championship begins at 11am. If you want to compete, sign up here. Registration is $25 + a $2.50 sign-up fee. Hurry! Right now, there are only 48 spots left!
Looking for a little instruction before the big day? Check out this video for a few tips on carrying a human while competing in an obstacle course:
Looking for more wacky things to do in Maine? Check out these strange (and often fascinating) places you can visit!
OnlyInYourState may earn compensation through affiliate links in this article.