This Acadia National Park Trail Leads Through The Forest And Past A Waterfall For An Exhilarating Maine Day
There may only be one national park to visit in Maine, but Acadia National Park offers some of the best outdoor recreation in the state. There are exploration options for everyone, ranging from absolute beginners to people who scale mountains just because they have a spare few hours. The availability of choice is a great reason to visit the park. If you do, and prefer a hike that's somewhere beyond beginner but not quite a technical hike best for avid outdoors-people, consider this one that includes lots of forest scenery and a fun waterfall.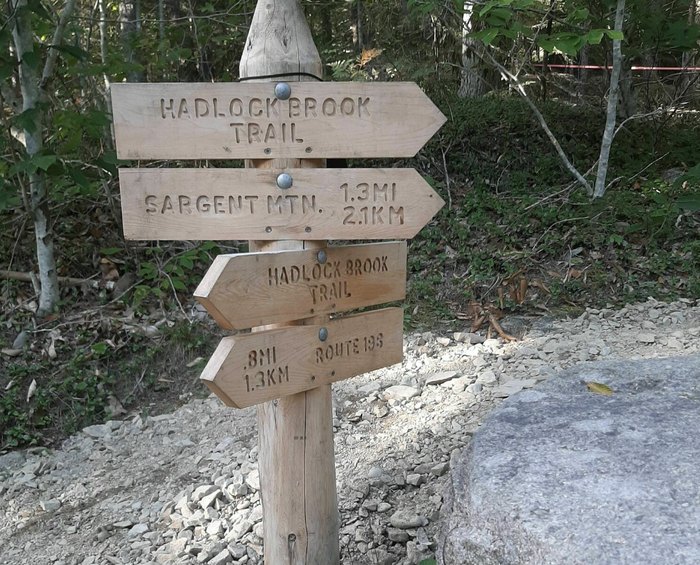 The Hadlock Loop can be accessed year-round, but visitors say it's best between April and November. You can learn more about the route by checking out alltrails.com. You can learn more about Acadia National Park by visiting the official website.
To explore with less of a challenge, check out 10 of the greatest Acadia National Park hiking trails in Maine for beginners.
OnlyInYourState may earn compensation through affiliate links in this article.
Address: Acadia National Park, Maine, USA
National Park To Visit In Maine
February 21, 2022
What are some of the best parks in Maine?
Acadia National Park is beautiful, but it's not the only place to get outdoors and enjoy nature in Maine. The Pine Tree State has a total of 32 state parks as well, with over 500,000 acres to explore. The biggest of these is Blue State Park in Franklin County, which boasts around 8,000 acres, a campground, a sandy beach, and an impressive network of trails. Want to climb Maine's highest mountain? Visit Baxter State Park and prepare for some breathtaking views from Mount Katahdin. And if you're looking to enjoy Maine's gorgeous rocky coast, head for Two Lights State Park in Cape Elizabeth, where you'll find picnic tables overlooking the ocean. For some lesser known state parks in Maine, visit this guide.
What are the best hiking trails in Maine?
Hiking in Maine means experiencing stunning views wherever you look. Mountains, waterfalls, and even "the Grand Canyon of the East" can be found here in Maine, with some of the most beautiful landscapes in the country. For an easy stroll with ocean views, take the aptly named Ocean Path at Acadia State Park. If you want to see waterfalls and unique rock formations, the Gulf Hagas Rim Trail is an incredible adventure through Maine's version of the Grand Canyon. Near Portland, the Fore River Sanctuary Trail will lead you over wooden boardwalks past a series of waterfalls. The popular but extremely challenging Precipice Trail, also in Acadia National Park, is a great choice for experienced hikers who don't mind a lot of scrambling.
What are some other things to do outside in Maine?
Camping, hiking, mountain climbing, whitewater rafting, sea kayaking – the list of outdoor activities to enjoy in Maine is endless. Looking for something especially unique? Try a moose safari, where you can see Maine's iconic state animal by foot, van, or even canoe. Or, in the winter time, why not try dog sledding, or even a sleigh ride? Maine also has tons of horseback riding trails to enjoy, as well as bicycling trails. There's really no shortage of outdoor adventure to find all year-round!