This Strange Phenomenon In Maine Is Too Weird For Words
While many outsiders think people from Maine are strange, we'd like to tell you once and for all that we're not as strange as it might seem. We know this because a while back, we decided that we'd like to write an article for you that highlighted a strange "thing" in our state, either natural or man-made. It was surprisingly hard to find something we felt that you, the readers, would find compelling!
We looked into gravity hills, where an optical illusion seemingly makes objects roll backward (apparently, we don't have one), and abandoned towns in Maine where residents simply disappeared (nope.) I realized that, perhaps, Vacationland is not as wacky as we thought. We considered Bubble Rock, defying physics with its teetering position near Jordan Pond and the Ice Caves, full of icy rock in the dead of summer. But, in the end, we continued to come back to the strange phenomenon of Reversing Falls Park in Maine.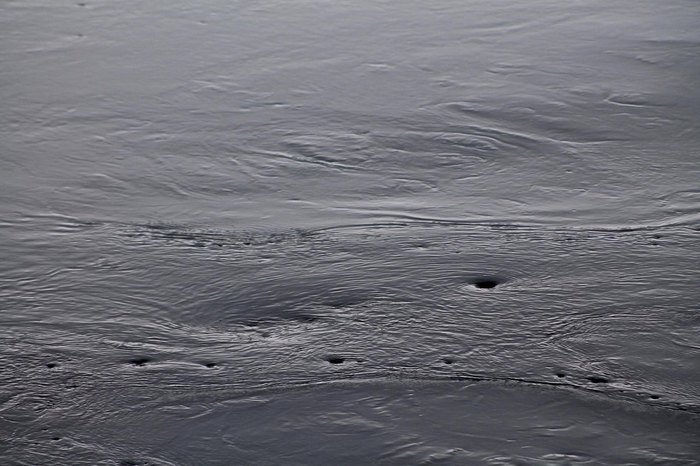 Thank you to Maine Trail Finder for the following directions to Reversing Falls Park:
To visit Reversing Falls in Pembroke, head to Reversing Falls Park via U.S. 1. Once in Pembroke, head east onto the extension of Route 214, immediately beside the Irving gas station. From here, turn right at the stop sign and then take an immediate left up a small hill onto Leighton Point Road. Continue 3.3 miles, then turn right onto Clarkside Road where you'll see a wooden sign for Reversing Falls. Continue on this road for 1.2 miles. At the end of Clarkside Road, turn left onto a dirt road and travel 1.5 miles to the town of Pembroke Land and Parking area. Downeast Coastal Conservancy's trail begins at the eastern parking lot.
Please note that swimming is not allowed in or near the falls at any time. The swirling action of the water can create treacherous conditions, and even boat travel should only be undertaken with a local, knowledgeable guide.
If you're intrigued by Reversing Falls in Maine, you'll be equally fascinated by the 10 weirdest places you can go in Maine.
Have you been to the falls in Pembroke? Feel free to share your experiences with us in the comments below. When you go make sure to have your trusty "Bean Boots" with you because the rocks can be slippery. Have an idea for something else you'd like to see us feature? Fill out a nomination form to let us know!
OnlyInYourState may earn compensation through affiliate links in this article.
More to Explore
Reversing Falls in Maine
What are some other strange natural phenomena in Maine?
Here are a couple of strange natural phenomena in Maine:
Maine does have some interesting natural phenomena if you know where to look. We want to help you along your journey of finding the best and most interesting finds in all of Maine so here are a few more to check out. Bubble Rock in Acadia National Park has a boulder precariously placed on the edge. The large rock looks like it could fall off any minute but this balancing rock never leaves. Hike up to the Bubbles near Jordan Pond to see it. The Debsconeag Ice Caves are another great option for viewing something strange. By the cover of a large forest in the shadow of Mount Katahdin, you can find a small cave that is so cold that you may even find ice in it during the summer months. Speaking of ice -- have you heard of the strange ice disk floating in the river? This is an epic find right here in Maine. We could not possibly mention strange phenomena without mentioning the Desert of Maine. This odd and sandy location looks really out of place in Freeport and must be seen to believe. Other great finds that are not as strange but still note-worthy can be found in these articles about natural wonders. From canyons to waterfalls to caves to deserts, These lists will really spark your imagination for the natural wonders of Maine. 
What are some other things near Reversing Falls in Maine?
Two things that are near Reversing Falls in Maine are:
The easternmost side of our lovely state has a whole lot to offer. East Port is a great little seaport town. It is within an hour's drive of Reversing Falls Park and so worth it. In the summer, East Port is a great place to see the sunrise since it is the first place in the United States that sees the sun. Catching a spectacular sunrise here is bucket-list-worthy. Lubec is also a lovely little seaport town that will be similar to East Port and has just as much charm. The last thing you will want to do is take a visit to the Quoddy Head Lighthouse. The iconic red and white stripes make this a must-see lighthouse.
Related Articles
Featured Addresses

Reversing Falls Park, Reversing Falls Rd, Pembroke, ME 04666, USA