St. Anthony's Monastery Is A Pretty Place Of Worship In Maine
The Pine Tree State is bursting at the seams with rich, vibrant scenery and magnificent sights, both man-made and naturally sculpted. There's no denying that our little Northeast haven is truly spectacular from every angle! But Maine's incredible landscape doesn't stop with the scenery – it's also where art, architecture, history, and nature are often woven together in perfect harmony.
Some of Maine's loveliest and most iconic places are its churches and chapels – hand-crafted by locals before America was even founded and picturesquely nestled into the diverse nooks and crannies of our state. But while many of our state's churches embody the postcard-perfect New England style, one special place of worship – St. Anthony's Franciscan Monastery in Kennebunkport  – blends everything that makes Maine spectacular into one peaceful setting. It's picturesque and perfect for getting away for some quiet contemplation!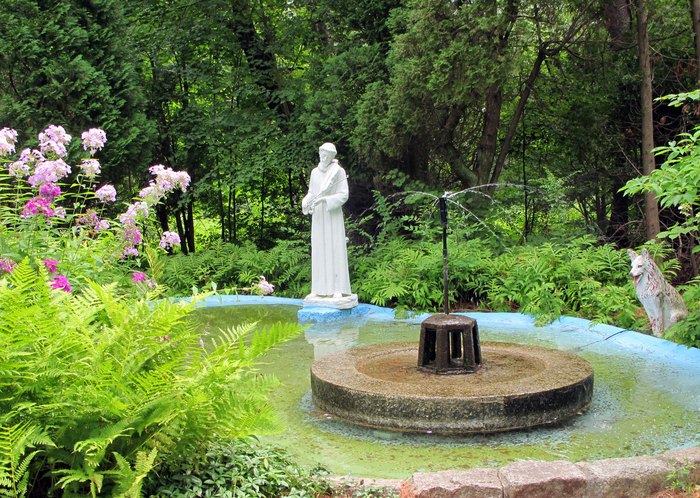 Maine is positively full of gorgeous chapels, both historic and modern. But this serene monastery is definitely a must-visit! Fortunately, it's also a perfect all-seasons destination, whether for worship or for some quiet contemplation in nature. Get all the info you need for your visit on the St. Anthony's Monastery website or book a stay by visiting the Franciscan Guest House Facebook page.
For a few easy and family-friendly Maine trails that will immerse you in nature (sans the crowds), check out these 10 short and sweet hikes! You can also nominate your favorite places to visit here. 
OnlyInYourState may earn compensation through affiliate links in this article.
Address: 26 Beach Ave, Kennebunk, ME 04043, USA