Here Are The 10 Most Beautiful, Charming Small Towns In Maine
If you're looking for charm, history and beauty, Maine is a great place to visit. Count yourself extra lucky if you happen to live in or near one of these beautiful, charming small towns in Maine. Check out this list for some of the best small towns in Maine and plan to visit them all, because each of them are true Vacationland treasures!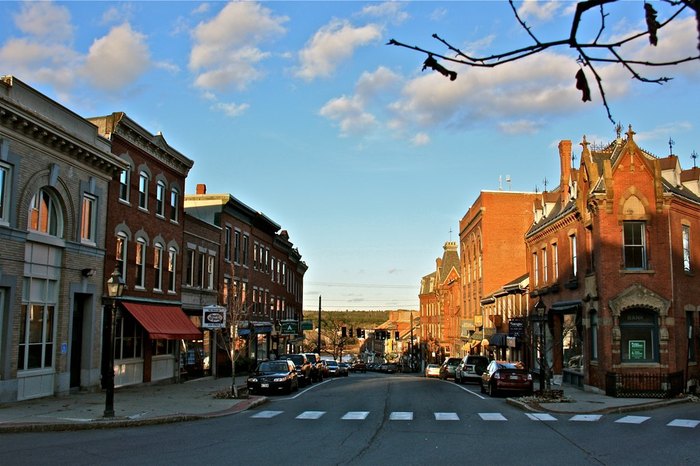 What are your favorite small towns in Maine? Live in one that you think we should write about? Let us know!
OnlyInYourState may earn compensation through affiliate links in this article. As an Amazon Associate, we earn from qualifying purchases.
More to Explore
Best Small Towns in Maine
What are the best small towns for a weekend getaway in Maine?
Maine is made up of special places, hidden in the woods or tucked along the coast. That's what makes this place so unique. It's easy to plan a weekend vacation in a go-to spot, but it's even more fun to set aside some time to explore the other places. That being said, here are some of the best small towns for a weekend getaway in Maine:
Norway. This little town has a main street filled with restaurants, bars and shops that will keep you busy all day. What was once a quiet little pass-through is now a destination all on its own. Spend the weekend enjoying all of this plus the outdoors with a stay at this adorable tiny house

 just down the road.

Port Clyde. Sitting on the southernmost section of the St. George peninsula in the central part of the state, this quiet coastal town is absolutely fantastic. At one point it was a busy port, but today it's ideal for people who love peace and quiet and salty air.
Blue Hill. This small town has over 2,500 year-round residents, which is a testament to just how great it is. There's a ton of fantastic nature to explore, but the art scene here is fun too.
Harpswell. This sleepy little beauty is a great day trip if you're looking for a quiet spot on the Maine coast. The town has the longest coastline of any town in the state and includes islands just off the coast.


Wiscasset. Perhaps best known for its lobster shacks, Wiscasset is a conveniently located town that's fun to visit or simply drive through. It's referred to as "the prettiest village in Maine" and a weekend getaway here will prove why. There's a lot to visit if you love history, but the sights of the water are just as compelling.
Boothbay Harbor. Just an hour and a half north of Portland, this is a great day trip from southern Maine and

 northern Maine. A must-visit is the Coastal Maine Botanical Gardens which offers wonderfully green and vibrant gardens from spring to fall. In the winter experience Gardens Aglow when millions of lights adorn the trees for a truly spectacular experience.

Lincolnville. This little mid-coast gem is small but mighty. With a vibrant community feel, you'll love visiting some of the little shops here. And if you're hungry, you're in luck! The town is known for its great food and beverage. It's also home to Cellardoor Winery, which is a beautiful place to visit on a sunny day.

Deer Isle. You'll find another great weekend getaway in The Pine Tree State located in Down East Maine, a region totally unlike what you'll find in the rest of the state. The remoteness of Deer Isle makes it great for those who want to get away. A destination for artists from all over, you'll also find some great art galleries here to check out.
Related Articles