This Seafood Feast On The Beach In Maine Is What Summer Dreams Are Made Of
There's a reason tourists come to Maine in droves. Perhaps it's the beaches, though we all know the water is way too cold for people from away to go swimming. It could be the mountain views from the tops of our hiking summits. We do have some epic views. It could be a lot of things, but something tells us it's actually the seafood. And for good reason! We've got the best around. And if you're going to eat the best seafood, you might as well do it in the best environment. Like this outdoor seafood bake on the beach in Maine!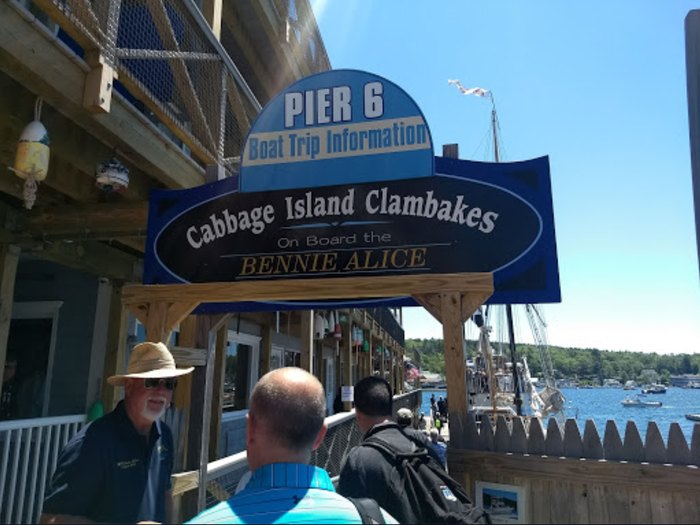 The Cabbage Island Clambake sets sale on the Bennie Alice from Pier 6 in Boothbay Harbor. The boat operates every day from June 16th through September 9th, no matter the weather. Tickets are $69.50 for everything including the boat, the tour and the 'bake! Click here to see the full schedule and click here to make a reservation. To see more photos and learn more you can follow them on Facebook. Address: 22 Commercial Street, Boothbay Harbor, ME 04548.
If you prefer all your meals to be accessible only by boat, you'll want to check out this island restaurant. It's just off the coast of Portland and offers lots in the way of good views and even better food.