You'll Love This Rooftop Restaurant In Maine That's Beyond Gorgeous
As warm weather comes closer, so do the opportunities to get outside and enjoy the views. And, all these trees budding in Maine have us dreaming about the warmer days ahead. Days when digging into our fresh seafood outside with the wind blowing through our hair isn't just a winter wish, but an actual reality. The best place to do that is on an outdoor roof or patio. On one of those first nice days, (the real ones, not the fake ones that nature cruelly ripped away from us recently) we recommend heading to this awesome outdoor spot. The roof is more of a deck, but that doesn't mean it's any less scenic.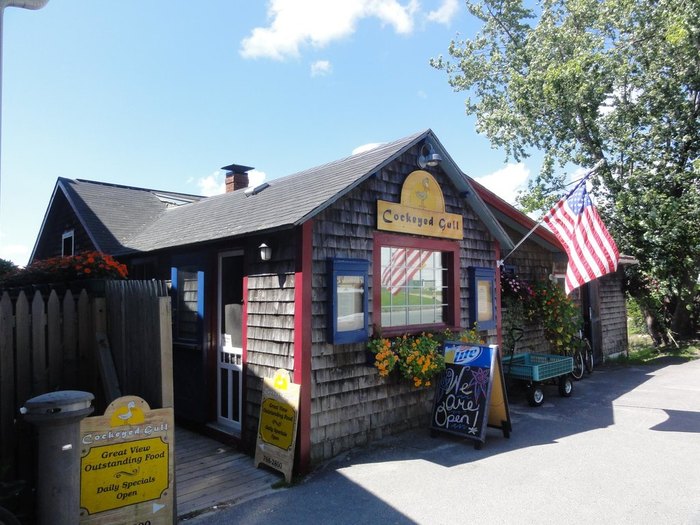 Cockeyed Gull is can by found by following these directions:
Access the Casco Bay Lines at the corner of Franklin Arterial and Commercial Street in Portland Maine. AAfter the 20 minute ride across beautiful Casco Bay, you'll arrive at Forest City Landing. Head up the hill to the main road and, at the first stop sign head left for 200 yards. They are located on the left just before Plante's Marina and Gas Station. You can give them a call at: (207) 766-2800.

For more warm weather plans, check out these awesome beaches in Maine.
OnlyInYourState may earn compensation through affiliate links in this article.