Posted in Maine
July 14, 2020
You Can Rent Your Own Private Island With Gorgeous Views At Spruce Island In Maine
Island life is where it's at.
Fortunately for Mainers, there are over 4,000 islands off the coast to choose from! While not all of these rocky isles are welcome to visitors, or even safely accessible, we have no shortage of gorgeous, beachy destinations to call our own here. Whether for a quick day trip or a rustic campout, our Atlantic coves come brimming with endless ocean views, sandy shorelines, and Instagram-worthy backdrops.
Of course, actually owning a private island is the ultimate #vacationgoals for many of us! The lush, untouched nature, the quiet of the landscape secluded by water, the utter luxury of having only loved ones and invitees sharing in the magic of your picture-perfect oasis…
If that sounds like something out of a dream, then we have the perfect spot for you! A glamorous, quiet, and all-inclusive island for rent just a few miles from the mainland that's perfect for getting away, but with all the coastal amenities you could hope for. Check it out: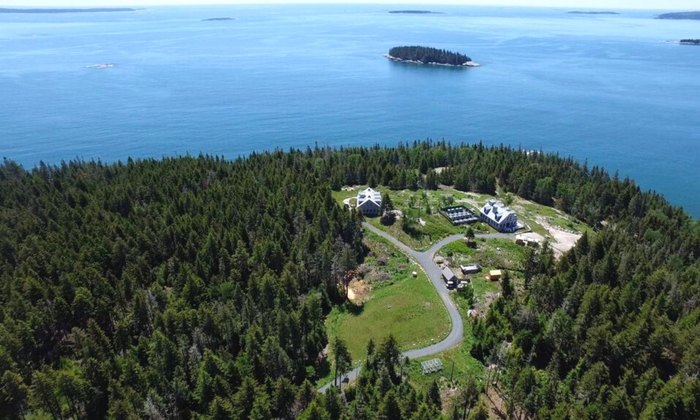 Whether it's for you and some of your closest friends, or for something a little more celebratory, you can't beat a private island vacay! You can book your adventure to Spruce Island here, but be sure to abide by the rules so that this haven stays as lovely as it is now.
Not quite ready to book a full stay this year? For some beach getaways in Maine that are perfect for a summer day-trip instead, you can check out some of our favorites here. Or, if you have a favorite spot that you'd like added to the list, let us know!
Address: Spruce Island, Stonington, ME 04681, USA