There's A Lake In Maine That Looks Just Like China Lake, But Hardly Anyone Knows It Exists
In Maine, we have a massive coastline and we love our rocky shores and sandy beaches. There are also over 6,000 lakes and ponds, so we have no shortage of beautiful waters to enjoy in the Pine Tree State. There is a little-known pond that is absolutely beautiful and does strike a resemblance to another nearby lake. Jamie's Pond in Manchester, Maine, is the place to be for a relaxing stroll through the woods and around a peaceful pond.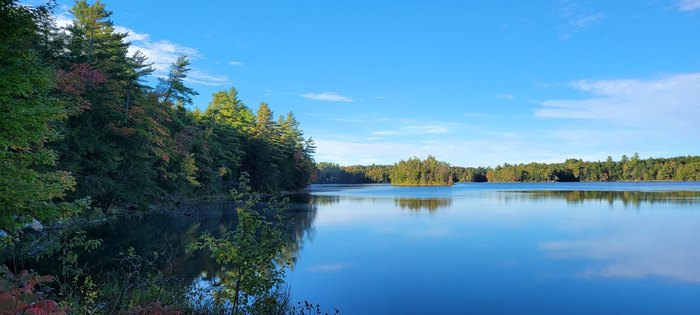 Jamie's Pond in Manchester, Maine, may be similar to other lakes but it also is one of a kind. This tranquil pond is the perfect place to just get away from it all, go for a hike in the woods, and take in the beautiful scenery. We think that this pond has a certain attraction to it and you can even say it's a little bit romantic. Check out this video from Adventuring in the Moment to see the pond in the early springtime. 
Check out this magical trail near Jamie's Pond called Vaughan Woods. 
Address: Jamies Pond Wildlife Management Trail, Manchester, ME 04351, USA
OnlyInYourState may earn compensation through affiliate links in this article.