This Giant Chicken Barn In Maine Is A Book Lover's Paradise
If there's one thing we love it's a day spent thrift shopping, vintage searching and antique following in Maine! There are tons of options depending on what you're after. If it's clothes, you'll probably find yourself at one of the many thrift shops in Portland. Antiques? Maybe Wells. But, if you're looking for something unique and gigantic, you're going to want to check out this former chicken bar in Ellsworth.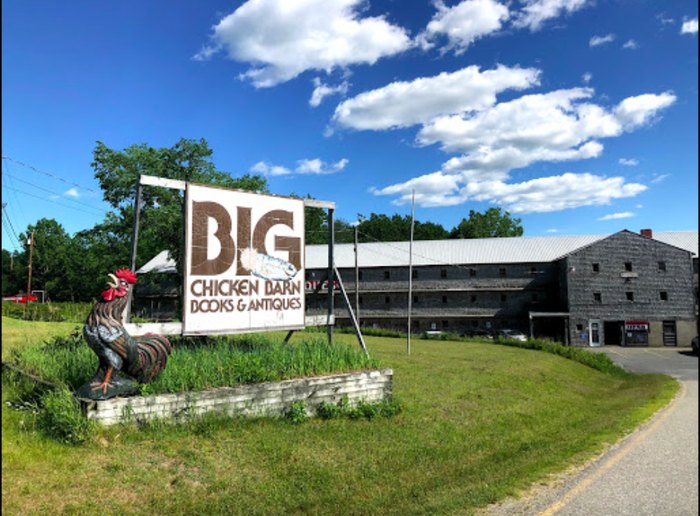 Big Chicken Barn Books & Antiques is located at 1768 Bucksport Rd., Ellsworth, Maine. Between January and March they're 10 a.m. to 4 p.m., from April to June they're open 10 a.m. to 5 p.m., from July through August they're open from 10 a.m. to 6 p.m. and September to December they're open 10 a.m. to 5 p.m. Visit their website or check them out on Facebook. And, you can always call them on 207-667-7308.
For more ways to shop vintage and antiques in Maine, check out this list of 7 winter flea markets that will keep your wallet busy throughout the cold weather.
OnlyInYourState may earn compensation through affiliate links in this article.