Spend A Cozy Night Stargazing With A Stay At This Eco-Friendly Dome Hotel In Rural Maine
Maine is referred to as "Vacationland" for a number of reasons. From the beauty of the natural landscape to the quaint bed and breakfasts and upscale hotels that exist throughout it, there's nothing better than heading to Maine for a vacation. But those of us who are here throughout the year are especially lucky. Even more fun than visiting Maine from away is exploring different parts of the state while already living here. If you agree, check out these completely see-through domes near Acadia. They're cozy, fun and totally unique. But hurry, you'll only have a few more weeks to book in 2020.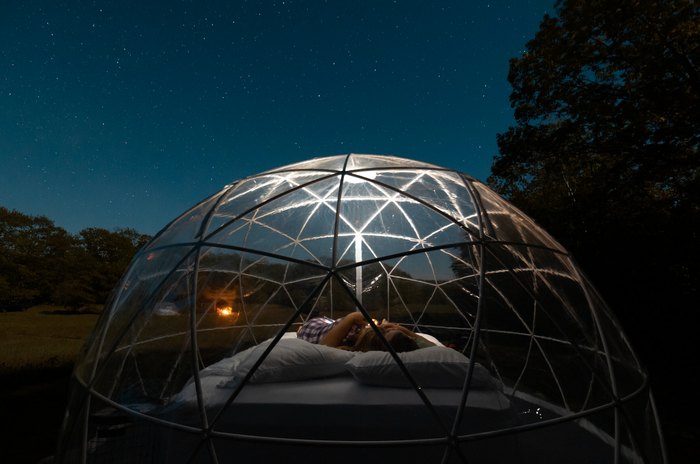 ComfyDome Glamping is fairly new. While we expect that they'll spend the majority of the winter open in the future, this year they'll be shutting down in January. If you'd like to learn more and book a spot in December 2020, check out their website. Or you can visit them on Facebook. Questions? Give them a call on 207-272-9690.
Excited about glamping in Maine this year? Here's another great option. You'll find a lovely glampground at Maine Forest Yurts which is ideal for winter snuggles and relaxation.
Address: 99 N Mountain Rd, Jefferson, ME 04348, USA