From Tents To RVs, Here Are The Best 8 Places To Camp In Maine
No matter the season there's an overnight option in Maine that will provide some up-close nature time! As one of the most beautiful states in the country, it's no surprise that people from far and away to experience a few days (or more!) in the great outdoors. But, despite lots of demand, there's a good chance you'll find something perfect for you whenever you'd like. We love year-round camping, but the period between late summer and fall is perfect!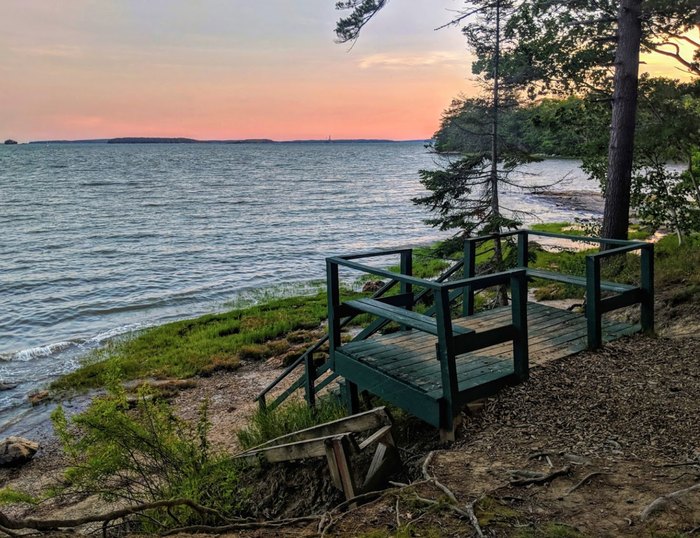 What are your favorite camping locations here in Maine? If you're willing to share your secrets, spill them in the comments on Facebook! And for another great way to enjoy the outdoors, we have a totally special experience. You can spend the night stargazing in these new ComfyDomes in rural Maine.
OnlyInYourState may earn compensation through affiliate links in this article.
Address: Wolfe's Neck Oceanfront Camping, 134 Burnett Rd, Freeport, ME 04032, USA
Address: Duck Harbor Campground, Isle Au Haut, ME 04645, USA
Address: Hermit Island Campground, Hermit Island Rd, Phippsburg, ME 04562, USA
Address: 60 Acres of Wildlife Rd #2, Steep Falls, ME 04085, USA
Address: Turner Farm Rd, North Haven, ME 04853, USA
Address: 1489 Shin Pond Rd, Mt Chase, ME 04765, USA
Address: 1202 Warrens Is, Islesboro, ME 04848, USA
Address: 945 The Arnold Trl, Eustis, ME 04936, USA