The 3 Best Places In Maine To Go Snow Tubing This Winter
During winter in Maine, you might know where to find the best ski resorts, but what about the best tubing hills in Maine? Snow tubing in Maine is one of the most fun and inclusive winter activities in the state. You don't need any special skills, which makes it great for (almost!) all ages. So, when you're ready to enjoy some winter sports, pull on your snow pants, check out these hills, and spend your day flying through the air!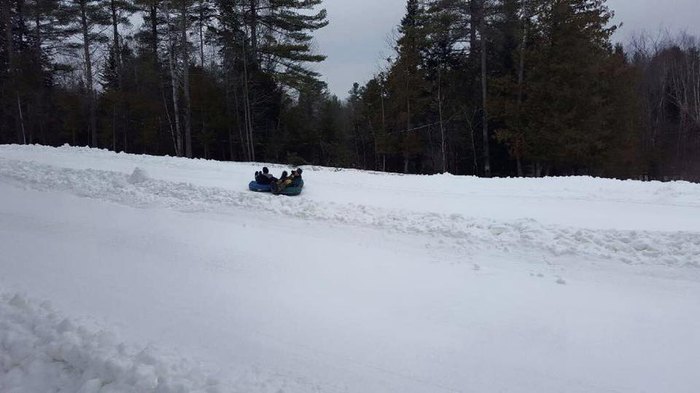 So, what do you think? Are these the best places to go snow tubing in Maine? Ever visited the places mentioned above? Know of other can't-miss tubing hills in Maine? Tell us!
Snow tubing in Maine isn't the only option for winter fun. There are plenty of ways to get out and enjoy the cold winter weather. Not sure where to start? We recommend a visit to one of the best ski resorts in Maine.
OnlyInYourState may earn compensation through affiliate links in this article. As an Amazon Associate, we earn from qualifying purchases.
More to Explore
Snow Tubing In Maine
Aside from snow tubing, what are some other fun winter activities in Maine?
Riding a snowmobile is probably one of the most fun winter activities in Maine. Snowmobile enthusiasts from near and far trek to Maine to experience the state's 3,500-mile Interconnected Trail System. The fun doesn't end there, though. The Pine Tree State actually hosts a fest dedicated to snowmobiles. Madawaska's International Snowmobilers Festival draws huge crowds from all over America as well as Canada. Don't have your own snowmobile? No problem. There are several places to rent snowmobiles in Maine, including Northeast Snowmobile and ATV Rentals in Fryeburg and Flagstaff Rentals in Stratton.
Are there any good sledding hills in Maine?
Nope! Bangor alone has tons! You don't want to miss out on these sledding hills in Maine:
Widowmaker Hill
Essex Street Recreation Area
Davenport Park
Hayford Park
If regular sledding isn't enough of a thrill for you, check out this dog sledding experience in Maine.
Where else can I enjoy snow tubing in Maine?
If you're looking for even more snow tubing hills in Maine, you're sure to love these two:
What are the best ski resorts in Maine?
There are lots of ski resorts in Maine, including the Saddleback Ski Area in Rangeley. A great place to enjoy some cold-weather thrills, the resort boasts the highest base elevation of any ski area in New England. It's also known for its old-fashioned flair and striking views of the White Mountains and Rangeley Lakes region. The skiing opportunities are nothing to be scoffed at, either. The resort offers runs for everyone from novice skiers to the extremely experienced. Not only a great visit in the winter, but the resort also boasts wonderful wildflower hikes in the spring.
Related Articles
Explore Maine