15 Slow-Paced Small Towns In Maine Where Life Is Still Simple
Maine is the quintessential small-town state. While Portland and Bangor might be considered our cities, even those have their own small-town feel. Essentially, if you love knowing your neighbors, sharing Maine pride and supporting mom and pop establishments, Maine is perfect. Here are a few examples of small town Maine where the pace is slow, the community is strong and life is as simple as it possibly can be in our world today.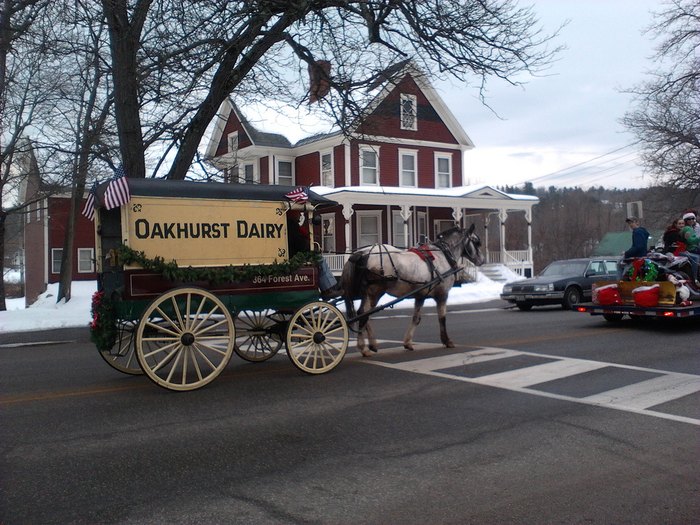 If reading about these small towns filled you with a sense of Maine pride, check out this article which will make that pride swell even bigger!
Address: Roxbury, ME 04275, USA
Address: Calais, ME, USA
Address: Trenton, ME 04605, USA
Address: Fryeburg, ME 04037, USA
Address: Castine, ME, USA
Address: Kittery Point, Kittery, ME 03905, USA
Address: Norway, ME 04268, USA
Address: Belfast, ME 04915, USA
Address: Bath, ME 04530, USA
Address: Port Clyde, St George, ME 04860, USA
Address: Phippsburg, ME 04562, USA
Address: Sebec, ME, USA
Address: Masardis, ME 04732, USA
Address: Greenville, ME, USA
Address: Patten, ME 04765, USA
Small Town Maine
September 27, 2022
What are the most charming small towns in Maine?
While the above locales are truly peak small town Maine, there are so many more beguiling places sure to capture your heart — and maybe even make you want to pick up and move! Take Bar Harbor, for example. This quaint mountain town on Maine's iconic coast is nothing short of magical. Known primarily as the gateway to Acadia National Park, Bar Harbor is a delightful destination in its own right. The idyllic town of 5,500 residents boasts an abundance of bed-and-breakfast accommodations, charming local shops, and a plethora of fresh seafood restaurants — many of which overlook the ocean. Visitors to this Maine village will also enjoy wandering along Frenchman Bay, admiring classic lighthouses, and exploring the area via the land or water. Of course, with regard to Acadia, the park's unique mountain attractions — such as an overlook at Cadillac Mountain where you can be among the first in the country to watch the sun rise — are truly bucket-list worthy, and all the more reason to make Bar Harbor, Maine, your next mountain town getaway.
Another impossibly charming small town in Maine is Kennebunkport. It simply doesn't get more quintessentially East Coast than Kennebunkport, Maine. This unassuming beach town is all weather-worn boats and craggy coastlines, whitewashed homes and unpretentious sea shacks. (The lobster rolls from The Clam Shack are particularly noteworthy, and really a must-try for any self-described foodie.) Kennebunkport has been lauded as one of the best places to live on the East Coast, and after visiting, you might just want to drop everything and move to this charming small town in Maine, too.
Address: Roxbury, ME 04275, USA
Address: Calais, ME, USA
Address: Trenton, ME 04605, USA
Address: Fryeburg, ME 04037, USA
Address: Castine, ME, USA
Address: Kittery Point, Kittery, ME 03905, USA
Address: Norway, ME 04268, USA
Address: Belfast, ME 04915, USA
Address: Bath, ME 04530, USA
Address: Port Clyde, St George, ME 04860, USA
Address: Phippsburg, ME 04562, USA
Address: Sebec, ME, USA
Address: Masardis, ME 04732, USA
Address: Greenville, ME, USA
Address: Patten, ME 04765, USA