15 Reasons To Drop Everything And Move To This One Maine City
Maine isn't called Vacationland for nothing. As one of the most lovely states in the country to visit, we see more and more folks deciding that actually living here would be even better. Now you may be asking yourself, "why move to Portland, Maine?" Well, we may be biased, but we think it's one of the best cities in the world, and here are 15 reasons why.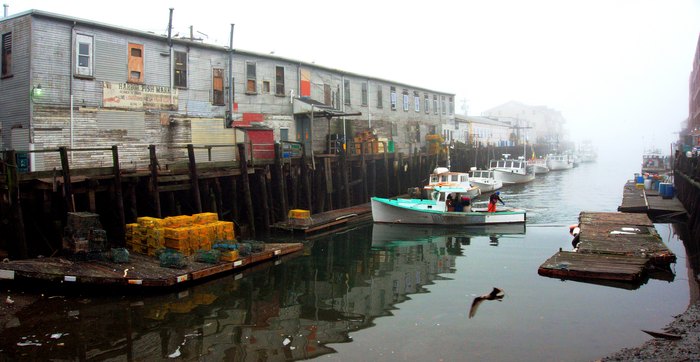 Now that you can answer that nagging question of "why move to Portland, Maine?" What's stopping you from packing up your bags? We can't wait to meet you! If you are perhaps looking for a different place in Maine to move to, our list of other great places to live in Maine may help you find the perfect spot to settle down in the Pine Tree State.
OnlyInYourState may earn compensation through affiliate links in this article.
More to Explore
What Makes Maine Great?
What is Maine known for?
The Pine Street state is so wonderfully unique! In fact, there are tons of things that Maine is known for that other states don't have. We are home to so much gorgeous nature, including, most notably, Katahdin, the ending push of the Appalachian Trail hike. You will find many a weary but elated traveler on the mountain. Maine also welcomed the first ever incorporated city in America, York, Maine. This charming town is an awesome spot for a day trip. If you are searching for a one-of-a-kind trip, you can also take a look at our list of what makes Maine unique.
What are the most beautiful places in Maine?
Housing the hundred-mile wilderness and thousands of feet of coastline, it is safe to say that the beautiful places in Maine are plenty and hard to miss. You can visit one of the stunning state parks in Maine like Fort Knox State Park with its military fortress, or take in the breathtaking water views at Sebago Lake Park. Or maybe you want to go hiking in Maine to earn your beautiful views? We recommend the Holden Community Learning trails, with their many paths and options to hike for between one and three hours, this spot is perfect for every kind of hiker and is one of the most stunning spots to explore in Maine.
What are the best small towns in Maine?
The small towns in Maine really are the heart of the state. That's not to say we don't love the cities, but there's just something so cozy and welcoming about our little towns and their kind citizens. If you are looking for peace and quiet, then look no further than Searsport, Maine. This tiny town is home to the awe-inspiring Moose Point Park and its gorgeous views of the water and easy short hikes. There's also some great dining and shopping in the small historic district, don't forget to look up at the stunning architecture! Another lovely little town in Maine to visit, especially if you are a fan of shopping, is Kittery, Maine. It is the oldest incorporated town in the state and there are lots of awesome opportunities to shop and get your caffeine fix while exploring the area.
Related Articles
Explore Maine