Here Are 11 Maine Swimming Holes That Will Make Your Summer Epic
Maine's coastal wonderland means plenty of opportunities to enjoy the (often frigid) ocean waters we call home. Our lakes also offer tons of recreational activities, but with slightly warmer waters. We've told you about both our beaches and lakes in the past, but when we sat down to think about other summer activities we realized that there's one more way for Mainers to enjoy a summer cool-down. Our waterfalls and rivers provide excellent swimming holes in Maine. We've listed a few awesome options for you here.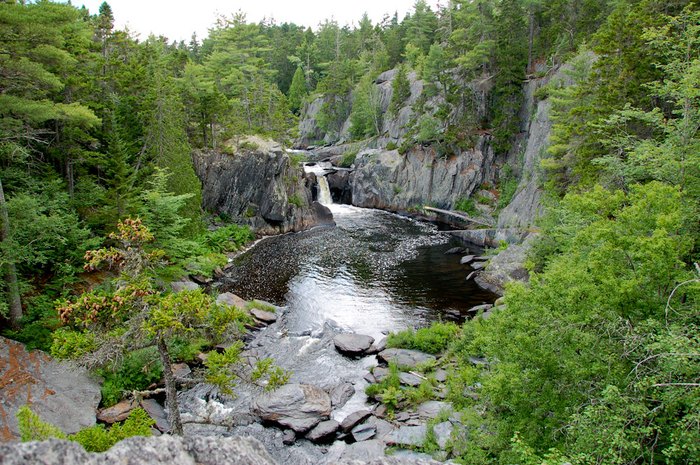 The best swimming holes are often the smallest, hidden within our favorite forests. What is the best swimming hole you've found in Maine? Let us know over on our Facebook page!
OnlyInYourState may earn compensation through affiliate links in this article.
Swimming Holes in Maine
May 20, 2022
What are the most beautiful hikes in Maine?
There are amazing hikes in Maine for every month of the year, and some of the best local favorites are perfect in the summertime. Some of the best hikes to take in Maine in the warm months include Cascade Falls Trail, located in Saco and featuring a stunning striking waterfall, Barred Island Preserve, found in Deer Isle with a wide beach, and Jesup Path, in the Bar Harbor Area and full of trees.
What are the most beautiful lakes in Maine?
If you're looking for gorgeous lakes in Maine, look no further! We've got a list of all of the best lakes to visit this summer and even when the weather cools off. Branch Lake in Ellsworth will mesmerize you with its misty atmosphere. If you like swimming, check out Jordan Pond in Acadia National Park. There's nothing like swimming in placid water surrounded by mountains! Cobbosseecontee Lake in Kennebec County is an amazing place for appreciating underwater life, as there is a reef beneath the surface.
What are the best beaches in Maine?
While locals and even visitors may know the major beaches in our state, there are also lots of hidden beaches in Maine you should visit this season! Birch Point State Park Beach in Owls Head is so pretty you won't want to leave, so lounge on the sand all day long. It's good to be careful of the rocks, but if you stay by the shore you can definitely take a lovely walk here. Roque Bluffs State Park is an amazing place to enjoy a tranquil day, as it's not typically too crowded.