10 Disturbing Cemeteries In Maine That Will Give You Goosebumps
From the Sabattus boy who journeyed down a well, to the tale of the Haynesville bride, Maine has no shortage of ghost stories to keep you awake at night. But, if you've heard them all and then heard them all again, your fright level might be reaching dangerously low levels. Good thing we've got some cemeteries that are rich with history…and possibly otherworldly activity. Here are just a few of the oldest cemeteries in Maine that have us both thinking about our state's past and wondering what would happen during an after-dark visit.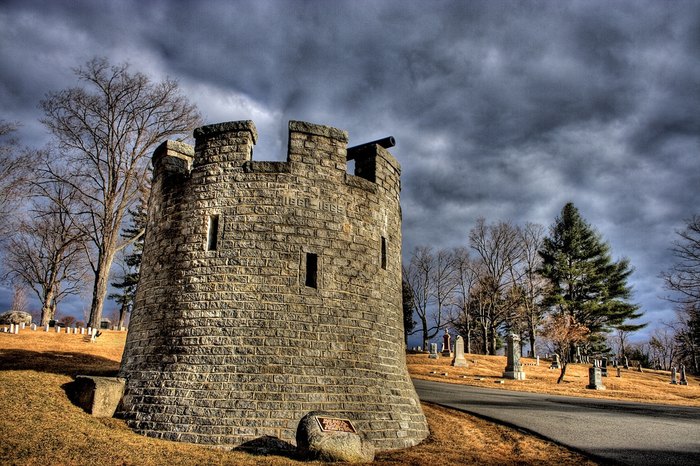 Do you have any good Maine cemetery history stories? Let us know over on our Facebook page!
OnlyInYourState may earn compensation through affiliate links in this article.
More to Explore
Oldest Cemetery in Maine
Are there any haunted places in Maine?
If you're a fan of the paranormal, there are plenty of spots you'll love in our state. In fact, there is a whole road trip full of haunted places in Maine that will creep you out in the best way possible. From Colonel Buck's tomb, cursed by a witch who was burned at the stake, to the ghost of The White Lady of Brownville Road on Maine Route 11, you'll be haunted by all sorts of spirits.
Are there any ghost towns in Maine?
There are absolutely ghost towns here. One of the best ghost towns in Maine is Swan Island. Found on the Kennebec River, you can only access it by ferry, or if you're feeling adventurous, by kayak or canoe. The town has been there for about 300 years, so there have been plenty of spirits passing through. If you want to feel their presence fully, you can stay overnight at the campgrounds.
Are there any haunted hotels in Maine?
There are several haunted hotels in Maine! One of our favorites is the famous Herbert Grand Hotel, found in Kingfield. There have been numerous ghost sightings here, mostly in the form of the former politicians who used to frequent the hotel. In the 1800s, the Herbert Grand Hotel was best known for its secret forbidden alcohol and "women of ill repute," and you'll see the ghosts of the politicians and as well as their female companions.
Related Articles