These 9 Charming Apple Orchards In Maine Are Great For A Fall Day
Nothing screams autumn like picking your own apples! We love the crispness in the air, the smell of the fruit and all the other fun activities that come with a trip to an orchard. There are a few to choose from, so we thought we'd give you a few of the best apple orchards in Maine. Take a look and see if you can fit as many into these next few weeks as possible – before snow takes over and apples are a thing of the past!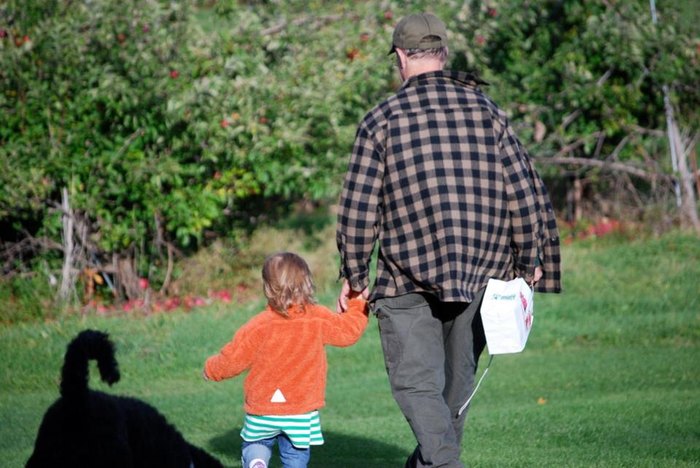 Still wondering what to do in fall in Maine? To round out the perfect autumn season, take a trip on this wonderful fall foliage train ride that we recently wrote about.
OnlyInYourState may earn compensation through affiliate links in this article.
Best Apple Orchards In Maine
September 13, 2019
Where can I go apple picking in Maine?
Maine may be small, but its jam-packed with delicious orchards and farms. In addition to Meadow Brook Farm, Wallingford's Fruit House, and the other lovely places featured on this list, Hansel's Orchard is a wonderful place to visit in fall. Tucked away in North Yarmouth, this exquisite little destination will make you beam with joy. They're open every weekend until late October. You and your family will love exploring the colorful fields and collecting fruit. Hansel's Orchard has a wide variety of apples including McIntosh, Macoun, and Gretel. Bring home a whole bushel and bake a scrumptious pie!
When is the best time to visit an apple orchard in Maine?
In Maine, apples are at the most delicious during August, September, and October. For the most exciting apple-picking excursion, plan your trip for late September and early October. Many Maine orchards host exciting fall events alongside their normal U-pick business. Nothing screams 'autumn' like a thrilling corn maze and hay ride! Gather up the family and make a whole day out of your apple picking adventure.
What are the best farms to visit in fall in Maine?
Little River Flower Farm is an amazing place to visit in fall. This gorgeous destination spans 110 acres, and it's full of colorful plants. You'll love strolling through the stunning fields of fresh flowers. Little River Farm is best enjoyed from late June to October, so plan your trip in advance. It'd be a shame to miss out on this. If you're looking for some colorful gourds, venture to Pumpkin Valley Farm in Dayton. This is the ultimate autumn adventure.