Covington Is The Best Small Town In Louisiana For A Weekend Escape
We love major cities, but the true heartbeat of Louisiana lies in our small towns. From Homer to Hopedale, Louisiana has some truly charming small towns that give you a glimpse into what living in Louisiana is like, and one of our favorite small towns is Covington. With a population that hovers just north of 10,000 people, Covington is the best of both worlds: you still have all of the amenities that larger cities are known for while still feeling like you're in a small town, especially the downtown area. Here are some of our favorite things to do in Covington.
From the Hawaiian Island of Oahu to the coast of Massachusetts and everywhere in between, come along with OnlyInYourState as we introduce you to the best Small Town Getaways you can take this year. From nature lovers and foodies to history buffs and shopaholics, there's something for everyone within these unforgettable, two-day itineraries curated by our local travel experts just for you.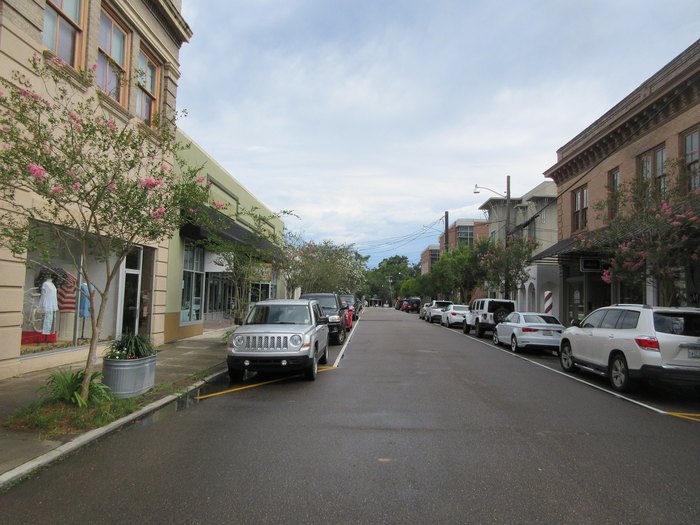 There's so much to love about Covington, don't you think? Pack your bags and start planning your getaway now! For even more attractions, check out Fontainebleau State Park and Fairview-Riverside State Park, both beautiful state parks near Covington with endless nature trails, waterfront views, and unique histories.
Address: Covington, LA, USA
Address: H.J.Smith & Sons General Store, 308 N Columbia St, Covington, LA 70433, USA
Address: Southern Hotel, 428 E Boston St, Covington, LA 70433, USA
Address: Insta-Gator Ranch & Hatchery, 74645 Allen Rd, Covington, LA 70435, USA
Address: Bogue Falaya Road, Bogue Falaya Rd, Louisiana 70433, USA
Address: coffee rani, 234-a Lee Ln, Covington, LA 70433, USA
Address: St John's Coffeehouse, 535 E Boston St, Covington, LA 70433, USA
Address: Tammany Trace Bike Trail, Covington, LA, USA
Address: The English Tea Room & Eatery, 734 E Rutland St, Covington, LA 70433, USA
Address: The Chimes-Covington, 19130 W Front St, Covington, LA 70433, USA