You Could Easily Spend All Weekend At This Enormous New Orleans Flea Market
Are you looking for a beautiful place to explore in New Orleans? The French Market in New Orleans is one of the most unique flea markets you will find in the city. It's chock-full of all kinds of wonders that we know you will fall in love with. Let's explore one of the best flea markets in New Orleans!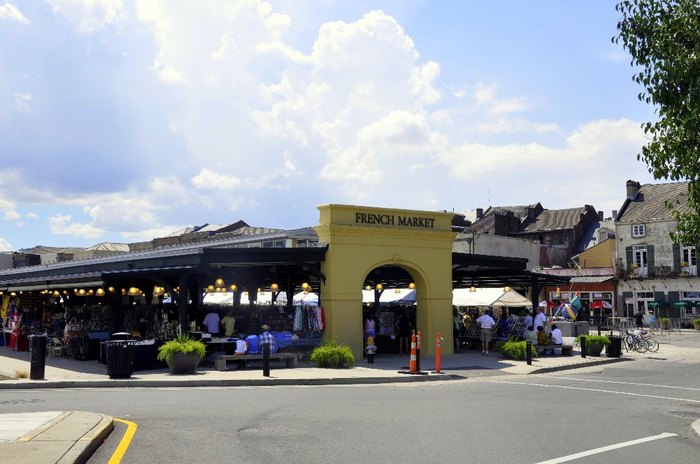 Have you ever visited this unique French Market in New Orleans? What do you like to discover there? Let us know in the comments below. We love to hear your comments and feedback.
OnlyInYourState may earn compensation through affiliate links in this article.
Address: Shops of the Upper Pontalba - French Market, 500-542 St Peter, New Orleans, LA 70116, USA
Fun Finds In New Orleans
March 10, 2023
What are the best antique stores in New Orleans? 
If you like your... well... everything to be unique, you definitely should take a look at these antique stores in New Orleans for the perfect treasure-hunting opportunity:
James H. Cohen and Sons is over 120 years old and is the largest of all the coin stores in the city. You're sure to find something fun and shiny here.
Royal Antiques is over 100 years old and has items sourced from England, France, and China. The pieces here may be a bit pricier but they are well worth your dollar.
Magazine Antique mall has a ton of different vendors so you will see items ranging from old collectible VHS tapes to stunning glassware.
Are there any weird museums in New Orleans? 
New Orleans is an odd little city, and the locals love it that way! And this means that there are a lot of weird museums in New Orleans just rife for exploring, such as:
The Pharmacy Museum, which shows you the history of the medical field over the last few hundred years. You will see exhibits on bloodletting, herbs, and a full recreation of a pharmacy from the early 20th century.
The Museum of Death, which may only take an hour to explore, but it's definitely for those with stronger constitutions, The whole collection is an ode to the culture we have built around death.
The Haunted Museum, which not only holds a large collection of supposedly haunted items, it is also housed in a haunted building!
Which farmers markets in New Orleans should I shop at? 
Those who enjoy shopping locally for their groceries will have fun venturing to one of these well-stocked and highly spirited farmers' markets in New Orleans:
Sankofa Market celebrates all things local produce!
Freret Market has prepared foods as well as handmade crafts on top of their wide selection of produce.
Refresh Farmers Market has lots of organic produce as well as a wide range of other local products such as jams.