6 Incredible Hikes Under 5 Miles Everyone Around New Orleans Should Take
Lots of times, taking time out to be with nature can be incredibly healing. Some people don't realize just how many amazing hikes there are in and around the city of New Orleans. There are some truly incredible hikes under five miles long that everyone should take, and we've created a list to help you find them! Here are six of the best hikes in New Orleans for anyone looking to do a short-and-sweet trek in the great outdoors.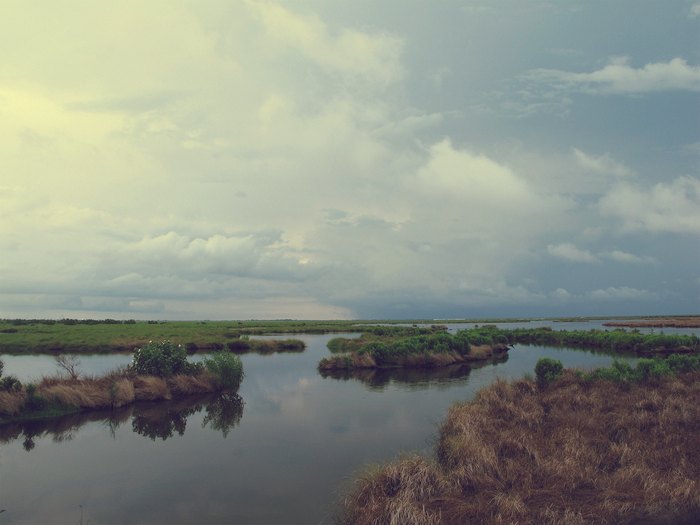 How many of these hikes have you already taken? Do you have a favorite? Let us know what it has been like for you. We love to hear your feedback! Which hikes in New Orleans would you call the best? Tell us your thoughts by filling out this form.
OnlyInYourState may earn compensation through affiliate links in this article.
More to Explore
Best Hikes in New Orleans
What are some of the best scenic hikes in New Orleans?  
New Orleans is a pretty scenic place, wouldn't you say? As a result, it's chock-full of all sorts of wonderful and scenic hikes, many of which are short, sweet, and to the point, and some of which are long enough to turn into day hikes! Some of our favorite places for scenic hikes in New Orleans include the Audubon Nature Center, which can be found next to Joe Brown Park and has just recently reopened (12 years after Hurricane Katrina destroyed it). It's got lots of options for scenic hikes all over, like the boardwalk trails. More experienced hikers will love the more rugged trails. Or head to the Jean Lafitte National Historic Park and Preserve and hit the Barataria Preserve, which is a wonderful historic site with lots to offer hikers. You'll encounter a stunningly beautiful swamp, lots of trail options with varying degrees of difficulty, and more – but our favorite trail is probably the boardwalk trail! Finally (okay, not FINALLY-finally, but finally for this list), be sure to visit Fontainebleau State Park, where you can hike through some amazing bottomland hardwoods like oak and bald cypress. There's a lovely marsh overlook with plenty of wildlife viewing to be done.  
What are the best easy hikes in New Orleans?  
We're glad you asked because easy hikes in New Orleans are probably among our favorite things. Among our favorite easy hikes in New Orleans are gems like the Couturie Forest, which you'll find within City Park (which, by the way, is larger than New York's famed Central Park). Meander through old oaks and admire the sycamores. Check out the little lagoons along the way! You could also visit Bayou Sauvage National Wildlife Refuge and do the delightful Ridge Trail and Boardwalk. The area is now just about fully recovered after Hurricane Katrina did quite the number on it, and it's a bird paradise once more. Do the ¾ mile boardwalk trail overlooking the two marshes! Finally (for this list, anyway), you have to do the French Quarter River Walk, which is just 1.3 miles long and serves as a quintessential must-see while hiking New Orleans.  
Related Articles