7 Lesser-Known State Parks In Louisiana That Will Absolutely Amaze You
State parks are a wonderful way to get outside and enjoy the great outdoors. You can stay in cabins, bring your RV, or rough it out in a tent, but no matter how you choose to enjoy your camping adventure, make sure you make it a point to stay at one of these amazing Louisiana state parks: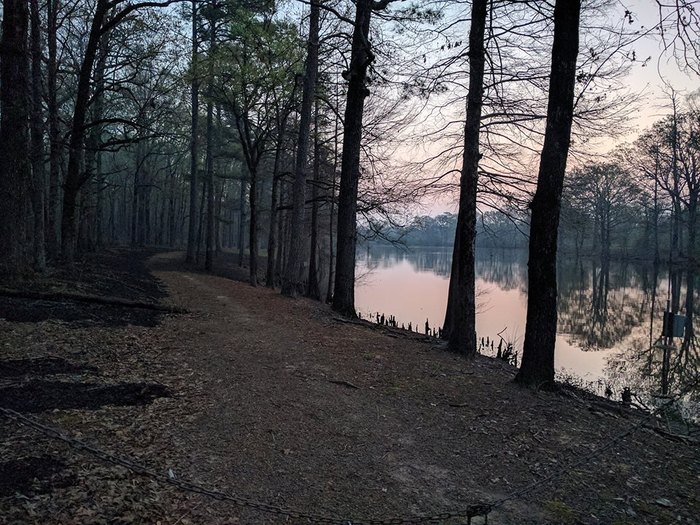 How many of these state parks have you been to? Let us know in the comments, and don't forget to share photos from your adventures on the Louisiana Nature Lovers Facebook page!
OnlyInYourState may earn compensation through affiliate links in this article.
State Parks to Visit in Louisiana
January 23, 2022
What are the best state parks in Louisiana?  
Louisiana is home to more than 20 amazing state parks. Each is magical in its own way, and it's difficult to really label one as better than another. Of course, some are more popular than others; we will use that metric, then, to decide which state parks in Louisiana are the "best". Among the most beloved of our state parks is Fontainebleau State Park, a favorite among locals and visitors alike for its breathtaking oak trees and awe-inspiring scenic views, and the Longfellow Evangeline State Historic Site and Breton National Wildlife Refuge - Chandeleur Islands are also quite busy most of the time (but worth a visit!). Bayou Segnette State Park is home to plenty of wildlife and Bogue Chitto State Park is popular among campers and nature enthusiasts alike. Want some more ideas? Check out this list of five small-but-mighty state parks hiding in the beautiful state of Louisiana.  
What are the most popular hiking trails in Louisiana?  
Louisiana is a great state for hiking! It's home to more than 200 wonderful trails, each with its own pros, cons, and draws. Louisiana's unique landscape provides for some truly interesting hikes you won't find in most places; it's a one-of-a-kind hikers' buffet with some of the best choices around. According to our friends at AllTrails.com, Bogue Chitto State Park is where the single most popular trail in Louisiana is; it's the Gorge Run Trail, and it's amazing. It's just under six miles long and, despite its challenging nature, it's beloved among locals. The Comitie Park Trail comes in at a close second; it's just over five miles long and goes through various geography changes. It's interesting for those who are fascinated by changing landscapes (or just by beautiful sights). There are many more choices – like we said, more than 200 – and you're sure to find something for your needs every time!