See The Bluegrass State's Beauty On The 5 Best Train Rides In Kentucky
Kentucky has plenty of options for truly memorable day trips, but there is a certain novelty about taking one via train. There aren't as many passenger train options in Kentucky as there are in other states, but we still have a few places that offer incredible and unique experiences, all while you get to relax in a comfortable train car — without having to pay attention to the road, worry about directions, or stop for gas. Here are five of the very best train rides in Kentucky; from an old-fashioned dinner train to a train in the mountains, you'll want to plan one of these fun-filled train trips soon!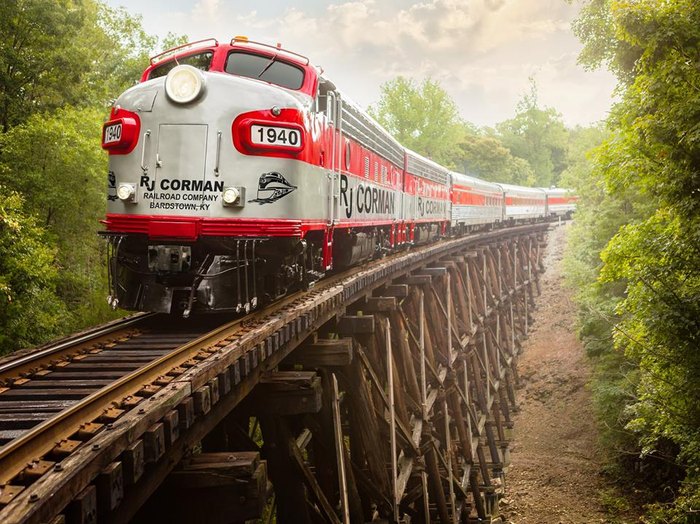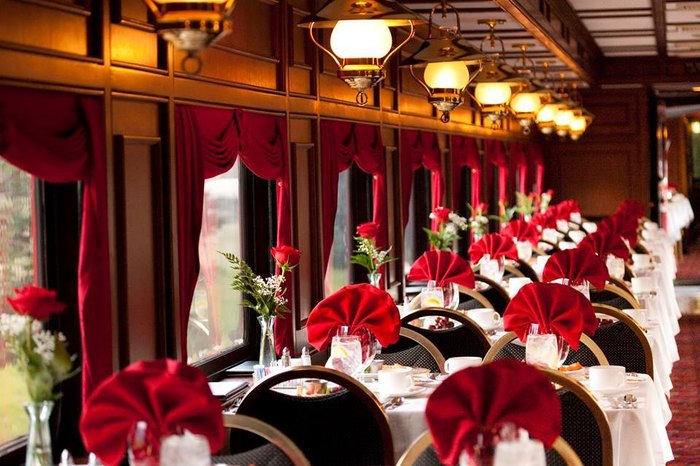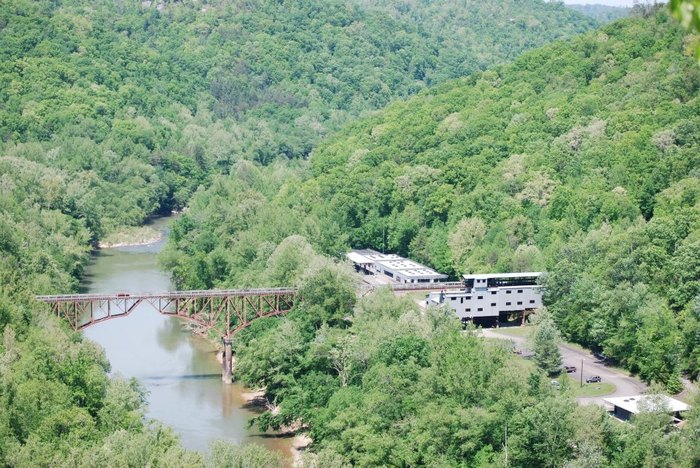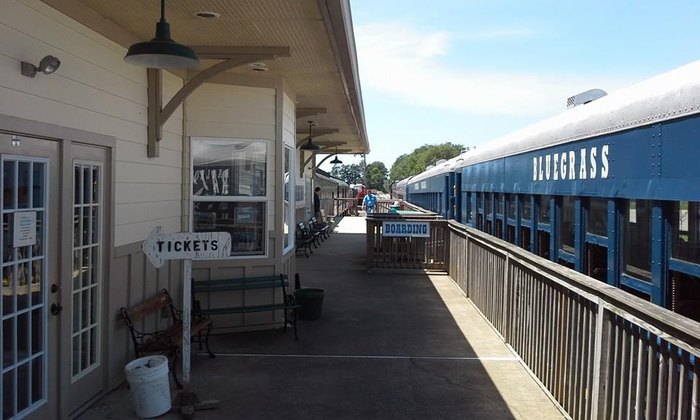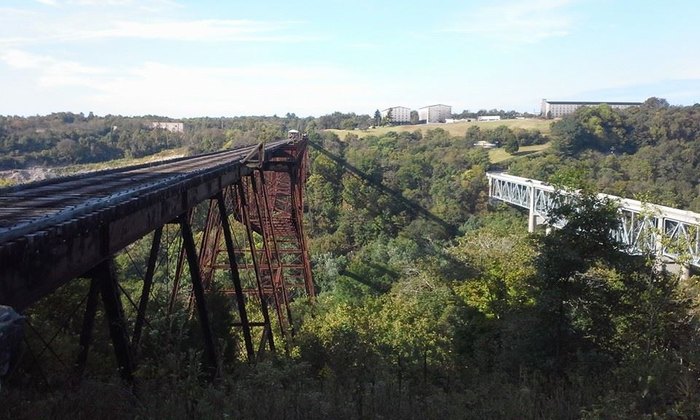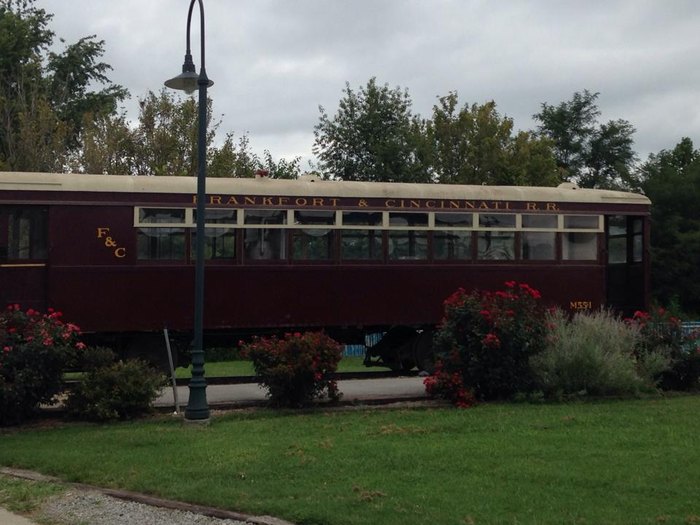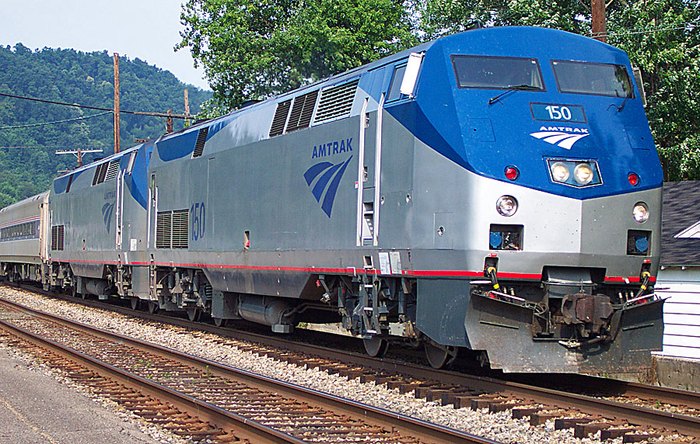 The best train rides in Kentucky can be found all over the state and they all make for a truly memorable day trip. Try one of these train rides the next time you want a unique excursion in the Bluegrass State, and experience the sublime scenery of Kentucky like never before!
And for more scenic day trips in The Bluegrass State, you'll definitely want to take a cruise down these 10 stunningly beautiful Kentucky roads. You'll enjoy postcard-perfect views, and fall in love with Kentucky all over again.
OnlyInYourState may earn compensation through affiliate links in this article.
Best Train Rides In Kentucky
February 23, 2021
What are the most memorable train rides in Kentucky?
The most memorable train rides in Kentucky include:
Big South Fork Scenic Railway
My Old Kentucky Dinner Train
Kentucky is an incredibly scenic state, and it's so fun to see it by train. While many of the train rides listed above take you through countryside, Big South Fork Scenic Railway whisks you through the mountains on the rails. You get to stop at a historic mining area, which also offers beautiful views, and the entire region is picturesque all year long. And then there's My Old Kentucky Dinner Train. This little gem is known for its classic dinner service and ride, but they also offer a few themed events, as well. Their Murder Mystery Ride is very popular and tends to sell out quickly, so be sure to check the website or Facebook page, before planning your visit.
Are there any train museums in Kentucky?
Train museums in Kentucky include:
Many share a fascination with trains, their history, and the way in which they impacted Kentucky. Dozens of towns and destinations in the Bluegrass have managed to hang on to the nostalgia of the locomotive (see above!), and we even have museums, train rides, and events that celebrate their past, present, and future. The Kentucky Railway Museum in the small town of New Haven is definitely a train lover's paradise, and there's something at this hidden gem for everyone. It's a fun-filled destination that has plenty of history, artifacts, and experiences that make it a worthwhile visit. At the museum, you'll find an indoor area to explore, as well as trains being restored outside. You can also take a train ride through the countryside, which is the perfect activity when paired with a stop at the museum.
Does Kentucky have any train towns?
Train towns in Kentucky include:
Trains are universally interesting, thanks to their history, power, and ability to transport us back in time. We've shared many places throughout Kentucky where you can ride a train or even learn about the history of the railroad in our state (see above!), but there are also a variety of spots in the state where you can see trains in action on a regular basis. There are trains running through towns all over Kentucky, and LaGrange may be the best-known train town in the state. It's hard to miss the tracks and roaring locomotives that frequently pass through the main part of this train town. Right along these tracks, you'll find charming shops and delicious restaurants, so it's the perfect place to settle in for a bite to eat and take in the nostalgia of the passing trains. Midway is another Kentucky train town; it's located just outside of Lexington in a small, super-charming town. When you reach the train tracks, you know you've reached the center of town and a variety of shops and restaurants. You'll definitely want to park around here and walk through town and you may even get a glimpse of the train, passing through this historic town. Make sure to save time to drive the country roads that surround Midway and the heart of horse country.