The Unique Kentucky Trail That Takes You To The Top Of The World
There are so many incredible trails in the state of Kentucky that you could spend a lifetime trying to experience them all… and likely not succeed. It's a great problem to have in our beautiful state, but it often leaves nature lovers having to prioritize when it comes to choosing the best hiking and biking trails to seek out. If you enjoy unique trails with a diverse landscape, the ability to both hike and mountain bike, and access to some of the most stunning views in the state, then add the Sugarcamp Mountain Trails to your list. These trails in Prestonsburg are truly one-of-a-kind and even make you feel like you've ventured to the top of the world.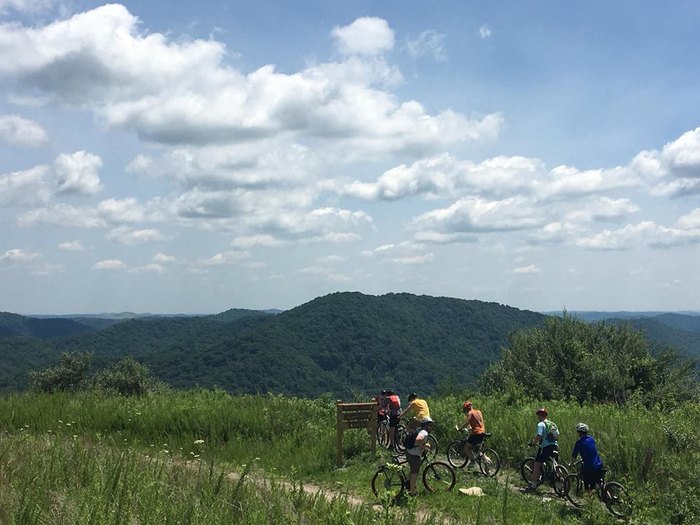 For another look at these amazing trails, check out this YouTube video by DoctorZaphod:
The Sugarcamp Mountain Trails are a scenic way to get out and explore Eastern Kentucky and they have the right amount of adventure for everyone. Have you ever hiked or biked through these mountain trails? Would you like to? Let us know in the comments!
For more information on the Sugarcamp Mountain Trails, visit their website here, and for more about the nearby Jenny Wiley State Resort Park, check out our previous article here.
We'd love to see photos from your outdoor adventures on our Kentucky Nature Lovers Facebook group, where you can share your own and see others snapped by fellow Kentuckians across the state!
OnlyInYourState may earn compensation through affiliate links in this article.