Most People Don't Know These 11 Super Tiny Towns In Kentucky Exist
Big cities often get media attention, while small towns remain seemingly invisible. Kentucky has towns that are so small, they can seem like a gate we just pass through. As far as I can tell, there are no "noted" towns with under 200 residents, but there are plenty of places with less than 500 people. Most of the best small towns in Kentucky tend to have a lot more undeveloped land around them, allowing Kentucky's natural beauty to stand out. These quieter spots are also often some of the best places to live in Kentucky, with that quaint, small town feel, low crime, and a slower pace of life. Here are 11 tiny towns in Kentucky, which are likely the smallest towns in the state, that you might miss if you don't know they exist: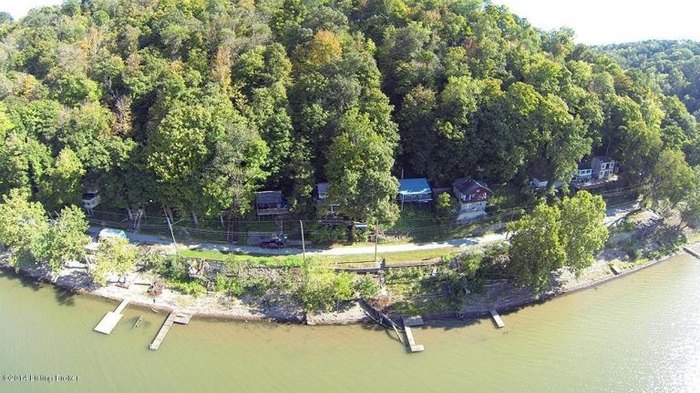 These are 11 of the best tiny towns in Kentucky, and while they may not seem like much, they are all unique and surrounded by nature. There's a lot of history in these small communities, yet many have remained somewhat unknown, and infrequently photographed over the years. There are a lot of places in the Bluegrass that have fewer than 500 citizens, even more that have under 1,000. But just because these towns are small, it doesn't mean they are not filled with lovely people and that wonderful, small town charm. If you have a favorite tiny town in Kentucky, be sure to let us know which one and why it's your favorite on our nomination page.
OnlyInYourState may earn compensation through affiliate links in this article. As an Amazon Associate, we earn from qualifying purchases.
More to Explore
Smallest Towns In Kentucky
What is the smallest town in Kentucky? While most residents can easily tell you that Louisville is the largest city in Kentucky, those same locals probably cannot name the smallest town in the state. Bandana, named on the list above, is often considered to be the smallest of all the tiny towns in Kentucky, with a population of just over 200. If you're wondering about the smallest county in Kentucky, head northeast to Roberston County, with a population of just over 2,000.
How many towns are in Kentucky? Kentucky is made up of big cities, small towns, tiny neighborhoods, and everything in between. According to the last census information, the Bluegrass State has 419 active cities in the Commonwealth. Perhaps that number surprises you in a state the size of Kentucky, or maybe it doesn't?
What is the oldest town in Kentucky? Kentucky's towns are filled with history and many date back to the 1800s. Our state was one of the first areas settled west of the Appalachian Mountains, so we have quite a few historic towns. Harrodsburg is often considered the oldest city in Kentucky, and was made official in 1836. Boonesborough was also settled at about the same time, so there is some ongoing discussion as to which one was officially first.
Related Articles
Featured Addresses

Beech Grove, KY 42327, USA